Description

---
Thank you for registering for our 2nd Annual #Curio Series! The #Curio Technology Summit is a one-day event providing educational content and discussions for our community where the latest industry topics, trends, and obstacles are discussed.
What you can expect to see:
- Industry experts speaking on topics you want to know about
- Vendor fair where you will be able to network with other IT professionals
- Participate in a Cloud Security Panel discussion
- Happy hour, giveaways, and much more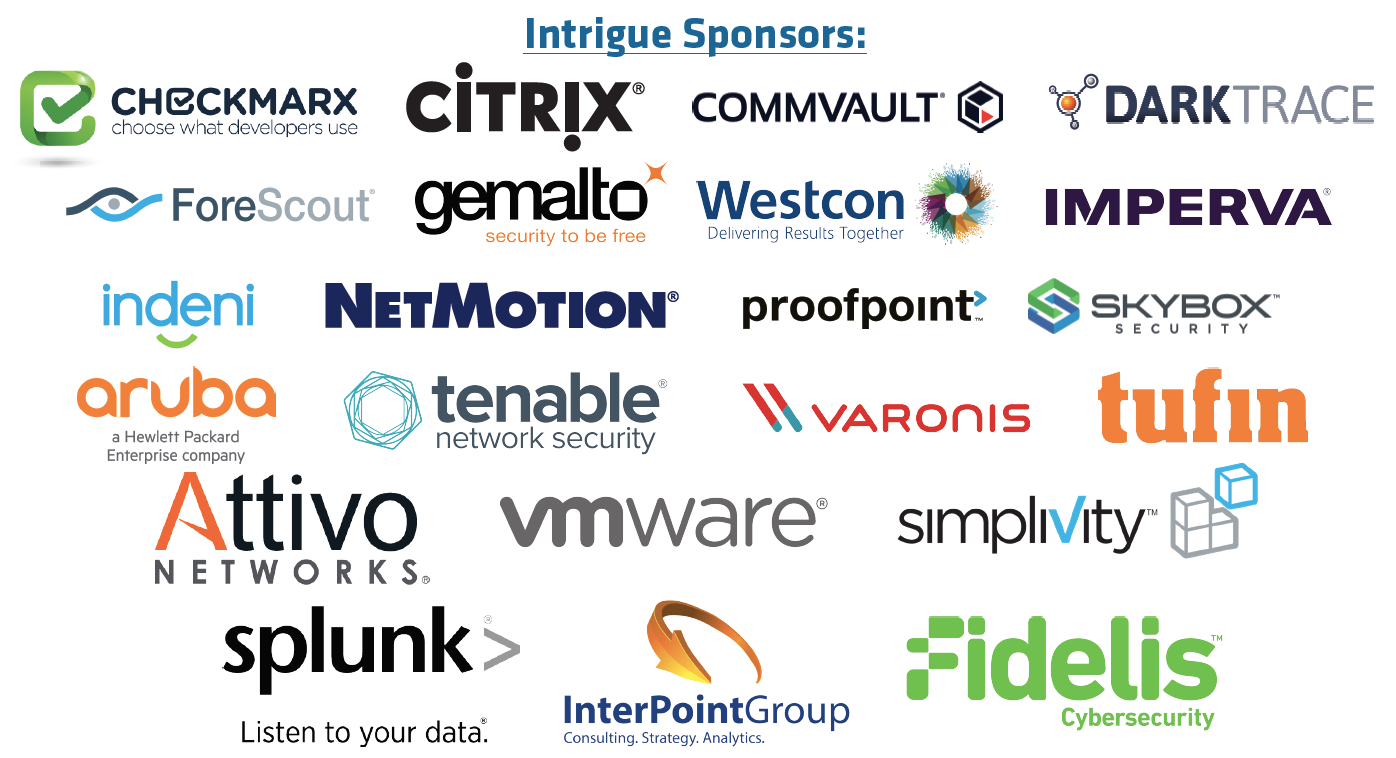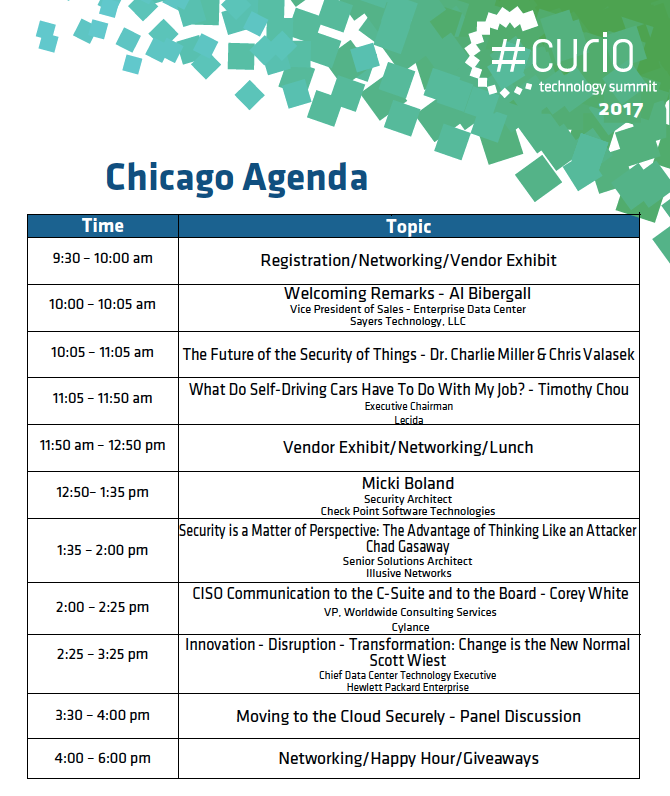 We look forward to seeing you there.
Micki Boland

Check Point Software Technologies

Security Architect

Timothy Chou

Lecida

Executive Chairman

Chad Gasaway

Illusive Networks

Senior Solutions Architect

Dr. Charlie Miller

Didi Chuxing

Distinguished Engineer, Autonomous Transportation Security

Chris Valasek

Uber's Advanced Technologies Group

Security Lead

Corey White

Cylance

VP, Worldwide Consulting Services

Scott Wiest

Hewlett Packard Enterprise

Chief Data Center Technology Exeuctive