Curing Story, Character, Structure and Pacing Problems in the Editing Room

Wednesday, March 14, 2012 at 7:00 PM (PDT)
Event Details
 You are invited to the next Los Angeles Post Production Meeting:
Triage in the Editing Room: Curing Story, Character, Structure & Pacing Problems 
&
Inaugural Member Showcase

March 14th, 2012 at 7pm
@ Showbiz Store & Cafe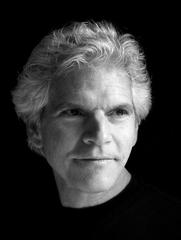 We are pleased to have John Rosenberg, film editor, post production producer and author of The Healthy Edit (Focal Press, 2011) here to present "Triage in the Editing Room," where he'll examine emergency procedures for curing story, character, structure and pacing problems in the editing room.
John has edited over two dozen feature films for such companies as 20th Century Fox, Lorimar, Orion, New Line Artisan, HBO and Showtime and has edited documentaries and reality-based television for PBS and Nat Geo among many others. 
As an educator he teaches film editing in the graduate division of USC's School of Cinematic Arts, as well as occasional classes at UCLA Extension, including "Fix It in Post" and "Editing the Genre Film." And if that wasn't enough, his short stories have appeared in numerous literary journals and his first novel, Tincture of Time, will debut this spring and be featured at the L.A. Times Festival of Books.
 
Inaugural Member Showcase

We are thrilled to present our first member showcase where we will feature the work of some of our very talented members. Bring a keen eye and ear and be prepared to take in some of the incredible work our members have created. There will be time for a short Q&A after each mini-showcase.
If you are interested in showcasing your work at future meetings please email membership@lappg.com and list MEMBER SHOWCASE in the subject.
$5.00 is requested at the door.
There will be time for networking as well as a chance for you to win great prizes in our monthly giveaway! 

Location: Showbiz Store & Café
500 S. Sepulveda Blvd. Ground Floor
Los Angeles, CA 90049

---
UPCOMING EVENTS:
April 11th, 2012 - (note date change) - Don't miss our April LAPPG Meeting with FilmmakingWebinars.com. Join us as author and LAPPG founder Woody Woodhall presents "Sound Design for Digital Filmmakers" at this LIVE AUDIENCE WEBINAR. Come be a part of a first for the LAPPG and FilmmakingWebinars.com! 
To attend this LIVE event please email rsvp[at]lappg.com with RSVP APRIL 11th in the subject. If you can't make it you can see it for live for free from home by registering at www.filmmakingwebinars.com. This valuable It will also be available for purchase after April 11th as an on-demand webinar.
For more information visit: http://www.filmmakingwebinars.com/webinars/sound-design-for-digital-filmmakers/


---
CONNECT WITH THE LAPPG

Stay up to date with special member offers, discounts and news!

"Like" our NEW Facebook LAPPG fanpage!
And don't forget to follow us at twitter.com/losangelespost!
---
PARTNER NEWS-
AJA'S KI PRO V3.0 FIRMWARE NOW AVAILABLE!
New Ki Pro v3.0 firmware is now available for download from the AJA website. Ki Pro v3.0 provides a unified firmware release for both the Ki Pro and Ki Pro Mini. This is a major release with tons of significant and exciting new features, such as:
New for Ki Pro
- LANC Support
- RS-422 functionality increased
- ExpressCard/34 support added
- FireWire 800 port enabled
- FireWire 400 port enabled
New for both Ki Pro and Ki Pro Mini
- File transfer over Ethernet
- Continuing to record during a loss of video
- Playlist creation feature added to web UI
- Presets can be created, saved and recalled
- New and improved UI designs for the web and iPhone
For more information click
here
.
CALL FOR NAB FOOTAGE
AJA is looking for exciting footage for our new NAB2012 showreel! To get an idea of our previous award winning showreels please visit: http://vimeo.com/channels/aja 
If you have something you would like considered for this year's showreel, be sure to have your logo ready in EPS format for branding and video files ready as 1080 Apple ProRes (HQ) or Standard Apple ProRes  and contact Dale Richards at daler@aja.com as soon as possible. Final submissions for this year need to be in by the first week of March.

USEDAV.COM RENEWS SUPPORT
A huge thank you to UsedAV.com for pledging to continue their support for 2012! Please support this valuable resource by visiting their site at www.UsedAV.com and by liking them on Facebook you'll receive coupons and specials. Don't forget they pay cash for your used equiptment plus you may find that piece of gear you've been looking for so check them out!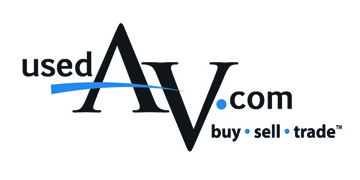 LYNDA.COM MEMBER DISCOUNT OFFER
lynda.com

produces thousands of tutorials, invaluable training, inspiration and more to help you get the most out of your software

and they are offering members of the Los Angeles Post Production Group a

20% Discount on both their annual and premium year-long subscriptions to their Online Training Library®.
ANNUAL Subscription
(normally $250, now $200) and
ANNUAL PREMIUM Subscription
(normally $375, now $300)!!

Please email membership[at]lappg.com and put lynda.com in the subject and we will send you the discount code.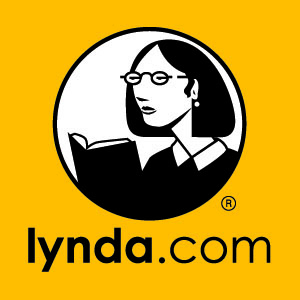 DFT DIGITAL FILM TECHNOLOGY CERTIFIES RORKE GALAXY AURORA STORAGE FOR DIGITAL FILM & ARCHIVE WORKFLOWS

DFT Digital Film Technology, provider of high-end film and digital post production solutions that preserve, manage, and deliver your pictures, has officially certified the Rorke Data Galaxy Aurora RAID and SAN storage devices for a variety of digital film and archive workflows.

By certifying the Rorke storage solutions and creating this technology partnership, DFT Digital Film Technology is providing post production and archive facilities with another RAID or SAN option that seamlessly integrates with the SCANITY film scanner and FLEXXITY software tools.
A single Rorke Galaxy Aurora Storage system supports three streams of 2K or one stream of 4K, and connects 48TB to 8 SAN Clients without an expensive Fibre Switch. The Rorke solutions have been designed for Archive & Restoration, DI, color correction, 3D, RAW, & 4K workflows. In addition the units provide unique storage management features including: performance tuning, error tracking, and bandwidth allocation.
For more information click here.


---
We graciously thank the following partners for their generosity and support for our monthly meetings:
AJA Video Systems, Adobe, Artbeats, Blackmagic Design, CoreMelt, Creative Handbook, Digieffects, Focal Press, GenArts, Imagineer Systems, Intelligent Assistance, Larry Jordan & Associates, Lynda.com, Motion Media, FilmmakingWebinars.com, Noise Industries, Peachpit, Post Production Buyers Guide, ProductionHUB, Rorke Data,  Showbiz Store & Cafe, SmartSound, Telestream, UsedAV.com, Video Symphony, WoodysSoundAdvice.com.
We look forward to seeing you on March 14th!
Sincerely,
Los Angeles Post Production Group
Please visit www.lappg.com for member offers, book reviews, job listings, industry news and more.
And visit Woody's Sound Advice for information, interviews, reviews and how-to's for audio post. www.WoodysSoundAdvice.com

When & Where
500 S. Sepulveda Blvd.
Ground Floor
Los Angeles, 90049


Wednesday, March 14, 2012 at 7:00 PM (PDT)
Add to my calendar
Organizer
The Los Angeles Post Production Group is a professional organization for people with a passion for film, video and the digital media finishing process.

The LAPPG discusses all aspects of post production, from picture and sound editing to color correction, visual effects, codecs, storage and post workflows.

Expert presenters and leading companies come to our monthly meetings and share new technologies, techniques, tools, products and best practices to aid us in telling great stories.
We also provide our members with great offers and discounts as well as opportunities to network and make industry connections.
Membership is free and you need not live in Los Angeles to take advantage of this great resource.
To become a member please email your name and information about yourself to membership@lappg.com.