Description
Join us for a "CURBSIDE CHAT" with Charles Marohn, Founder and President of Strong Towns!
5:15 Light Refreshments

5:30 Presentation
Strong Towns' mission is to support a model of development that allows America's cities, towns and neighborhoods to become financially strong and resilient. "We aim to inspire listeners to ask a different set of questions about the way their towns are built, and to encourage you to demand a better approach in the places you love."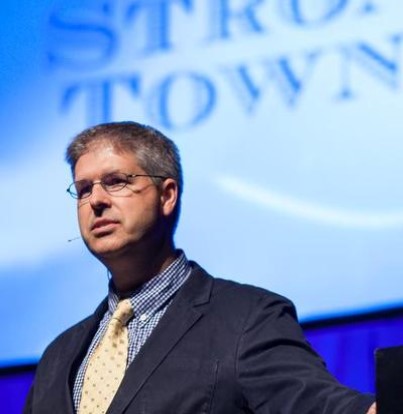 Charles Marohn is a Professional Engineer (PE) licensed in the State of Minnesota and a member of the American Institute of Certified Planners (AICP). Marohn has presented Strong Towns concepts in hundreds of cities and towns across North America and in 2017 was named one of the "10 Most Influential Urbanists of all time" by Planetizen.