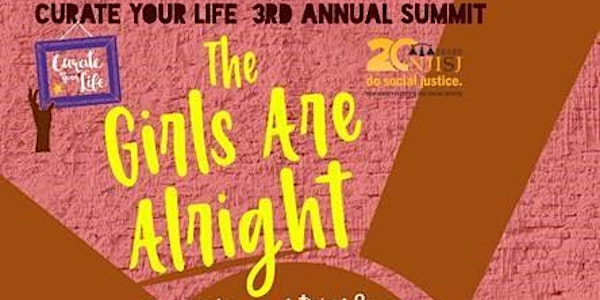 Curate Your Life Summit 2019: A Day of Advocacy, Activism & Social Justice
Join us for our third annual Curate Your Life Summit! We will be hosting a day of Social Justice, Activism, and Advocacy in Trenton, NJ
When and where
Location
Mercer County Community College James Kearny Campus 100-134 North Broad Street Trenton, NJ 08608
Refund Policy
Contact the organizer to request a refund.
About this event
This year Curate Your Life is taking our 3rd Annual Summit to the city of Trenton!
Workshop #1
will be hosted by our co-sponsors from the New Jersey Institute for Social Justice which will examine youth incarceration and the youth facilities that operate in NJ, specifically the Hayes Correctional Facility for Women/Girls in Bordentown, NJ. Participants will look at campaigns in place to end youth incarceration in NJ.
Workshop #2
ARTivism exposes girls to a different way of doing art by using it as a tool to drive social change in their community whether it's storytelling through social media, photography, paintings, drawing, murals, etc.
Workshop #3
Hidden Treasure: Finding the LeadHER in you!
How do you define leadership? Do you consider yourself a leader? Can anyone be a leader? Take a step away from the typical definition of leadership and consider how you can find the "leader within". In this workshop, Tyneisha Gibbs will help you to dig deep and uncover the leader inside you! Identifying your individual abilities as a leader can be a difficult task. The "leader within" is a reflection of your personal aspirations, passions and desires and the manner in which you utilize those attributes in meeting your goals. Target age group 10 and up!
***********Keynote Speaker***********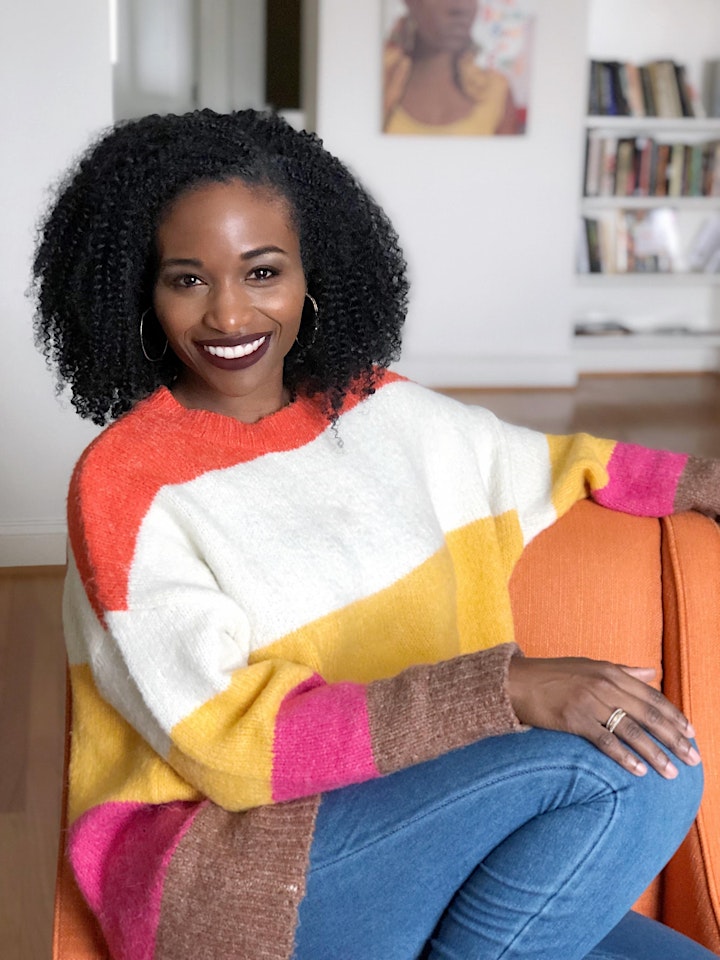 Khristi Lauren Adams is a speaker, author, youth advocate and ordained Baptist minister. Khristi is the author of "Parable of the Brown Girl" which is published by Fortress Press and will be released February 2020. The book highlights the cultural and spiritual truths that emerge from the lives of young black girls. She is currently the Firestone Endowment Chaplain and an instructor of religious studies and philosophy at The Hill School in Pottstown, Pennsylvania. Khristi also works as co-director of Diversity and Inclusion at the Hill School. She is the Founder & Director of "The Becoming Conference" an annual conference designed to empower, educate & inspire girls between the ages of 13-18. Khristi is a graduate of Temple University with a degree in Advertising and a graduate of Princeton Theological Seminary where she obtained a Master of Divinity degree. She has spoken to audiences all over the country as well as giving keynotes in Ghana, West Africa; Kingston, Jamaica & Ensenada, Mexico where she also worked with churches, schools, prisons and community groups. She also currently serves as an Associate Pastor at First Baptist Church of Lincoln Gardens and sits on the advisory board for Word Made Flesh, a non-profit organization existing to serve among the most vulnerable of the world's poor.