Description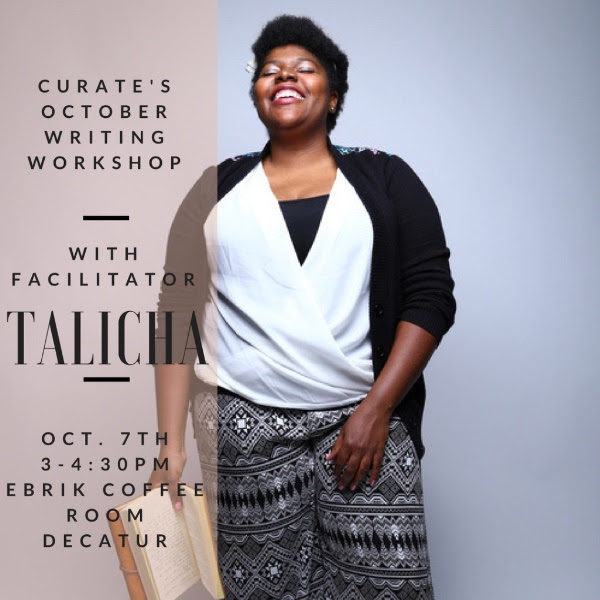 Please join the Curate Team for our monthly writing workshop. This workshop will be facilitated by Talicha Johnson. We welcome all poets and writers to participate in this creative space.

Workshop: 3pm-4:30pm (please arrive early to purchase coffee & pastries)
Suggested Donation: $5

Talicha J. is the author of "Falling in Love with Picking Myself Up". She was a member of the Art Amok Slam Team in 2016, they ranked 6th in the nation that year. Johnson has also competed at the Women of the World Poetry Slam and the Individual World Poetry Slam. Her work revolves heavily around body image, sexuality, racism, sexual violence, victim blaming/shaming, and most importantly it centers on self-awareness. Johnson is a nationally touring poet.