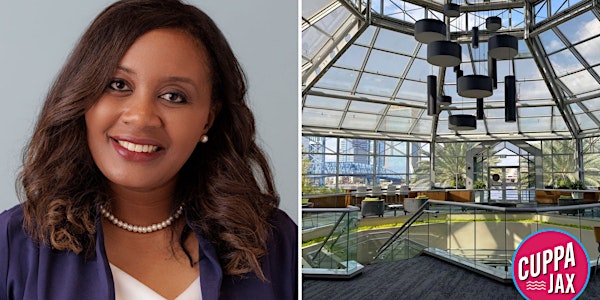 Cuppa Jax - Rachael Tutwiler Fortune, READ JAX
Cuppa Jax holds gatherings for neighborhood and community leaders that are open to everyone.
When and where
Location
Skyline Room, Riverplace Tower 1301 Riverplace Boulevard Jacksonville, FL 32207
About this event
Cost $15 -- Breakfast provided by Village Bread Cafe
Wednesday, Dec. 7
8 a.m.- 9 a.m.
Riverplace Tower Skyline Room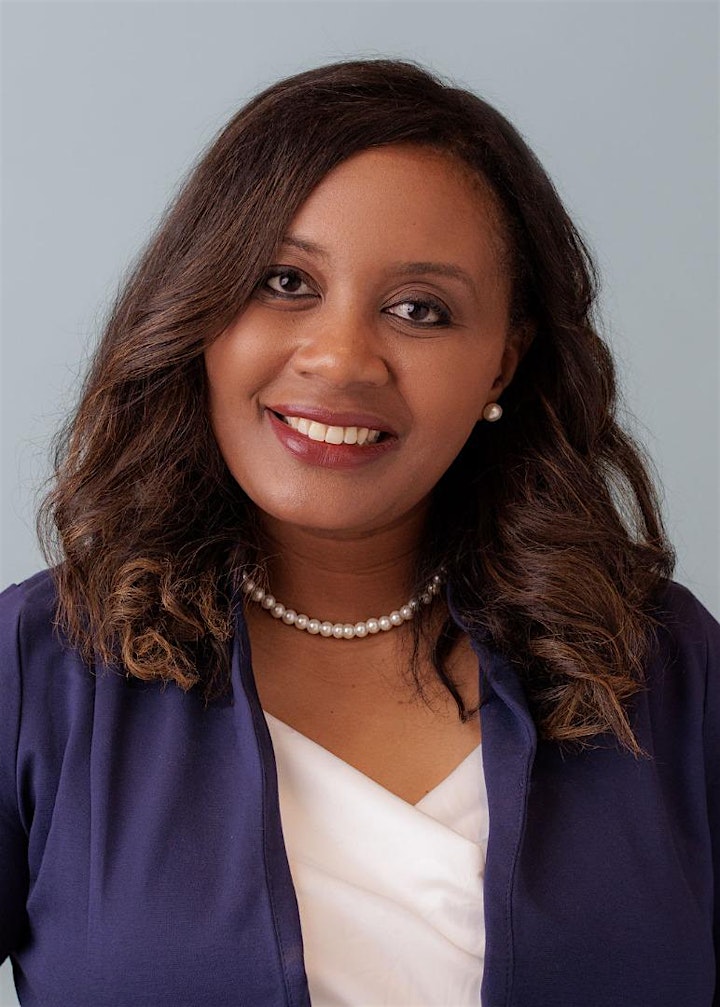 About the speaker
Rachael Tutwiler Fortune will join Cuppa Jax to talk about the READ JAX coalition to improve third-grade literacy in our city. Read her comments in the Florida Times-Union.
Rachael leads the Jacksonville Public Education Fund to help close the opportunity gap between historically underserved students and their peers in Duval County's public schools. Having served in government, non-profit, district and school-based roles, Rachael draws upon significant professional experience at all levels of the education system. A Jacksonville native, Rachael returned to her hometown as JPEF's Executive Vice President in 2017 before being appointed president in 2018.
Rachael previously served on the senior leadership team at America's Promise Alliance as Senior Director of the GradNation Campaign. She was a 2013 Presidential Management Fellow and served as a Program Officer in the Office of the Deputy Secretary of the U.S. Department of Education in Washington, DC, where she managed a portfolio of multi-million-dollar Race to the Top grants and supported state education agencies to advance education reform efforts during the Obama Administration.
Prior to this, she served as an Education Pioneers Fellow at the Oakland Unified School District to improve community school strategic planning across the district. Earlier, she led JPEF's community mobilization efforts, launching the ONE-by-ONE campaign to mobilize stakeholders to develop a shared vision for local schools. Rachael began her career as a Duval County Public Schools teacher at S. P. Livingston Elementary School through Teach for America – Jacksonville's charter corps.
Rachael holds a master's degree in Education Policy, Organization and Leadership from Stanford University and a bachelor's degree in Political Science from the University of North Florida. At UNF, Rachael served as the second African American female Student Body President and joined Alpha Kappa Alpha Sorority, Incorporated, among other leadership roles. Rachael currently serves on the Board of Directors of Baptist Medical Center. She was recognized by Jacksonville Business Journal as one of the First Coast's 40 under 40 in 2020. She is a member of Leadership Florida's Education Class of 2018 and Leadership Jacksonville's Class of 2022. She is the proud wife of Emmanuel Fortune, and mother to their children, Nicholas, Elle, and Riley.
Directions:
We meet at Riverplace Tower, also known as the Ameris Bank building. This is a walkable location along the Southbank Riverwalk and also convenient to JTA's First Coast Flyer and the Skyway's Riverplace Station.
There is limited free street parking, and paid parking is also available in a neighboring surface lot and garage.
Entering from the Riverwalk: take the stairs or elevator next to Village Bread Company up to the Skyline Room.
Entering from Riverplace Blvd: take the escalators and walk toward the back of the building, behind the Ameris Bank offices.
Entering from the garage: make a right at the first bank of elevators and another right into the hallway between the Ameris Bank offices.
Entering from the driveway between Riverplace Tower and the Doubletree: Walk down the hallway to the left, and make another left toward Village Bread Company. Take the elevator or stairs near Village Bread Company to the meeting space.
About Cuppa Jax
Cuppa Jax holds gatherings for neighborhood and community leaders that are open to everyone in Jacksonville. Join us on Wednesday mornings in the Skyline Room in the Riverplace Tower on the Southbank to discuss important issues facing our city.
Scheduled speakers will talk for 10-15 minutes. The rest of the time is spent with Q&A and discussion of relevant issues brought up by participants. We also encourage attendees to make community announcements at the beginning of the program.
Some important things to note:
No membership fee. Unlike many other discussion forums in Jacksonville, there is no membership fee to attend or participate in Cuppa Jax. We do ask attendees to cover the cost of coffee and breakfast provided by Village Bread Cafe. If you cannot attend due to the cost of the event, please email lsteif@tuckerhall.com with a request for a scholarship and we will be glad to cover your ticket.
Topical and timely. We are seeking local thought leaders who can discuss and educate about important community issues to speak at future dates. We don't accept offers to speak about or pitch organizations. Cuppa Jax is non-partisan, and does not endorse candidates or issues. An offer to speak does not constitute an endorsement. It's simply an opportunity for the community to have a meaningful discussion.