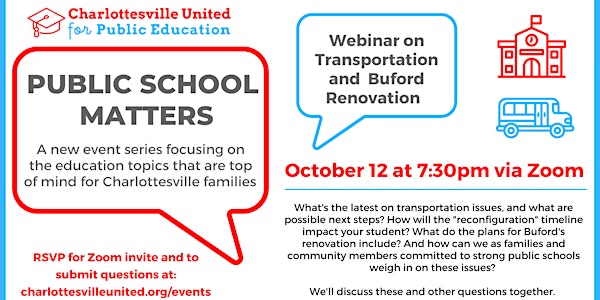 CUPE fall webinar: Transportation and Buford Renovation
Hear from Cville City Schools staff about transportation and an update on Buford renovation by architects VMDO.
About this event
What's the latest on transportation issue, and what are possible next steps? How will "reconfiguration" timeline - ie Buford renovation - impact your student? What do the plans for Buford's renovation include? And how can we as families and community members committed to strong public schools weigh in on these issues?
A number of days before the event the Zoom webinar link will be shared with attendees.