Description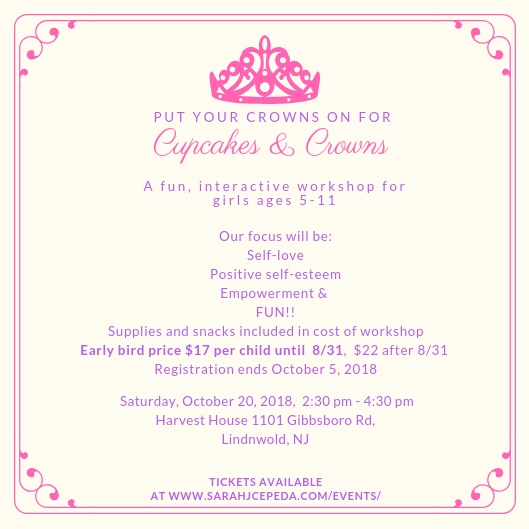 This workshop, designed for girls ages 5 - 11 will be fun filled, as well as uplifting and empowering. Withour little queens being fed constant negativity from the world, they need to also be shown who they are and that they are valuable, worthy and more than capable of anything they can dream up.
This workshop will feed them positivity, teaching them to celebrate themselves and all of their unique qualities. They will have fun and use creativity to design their own special craft to take home; a piece as unique as they are.....
Bring your daughter, granddaughter, niece, little cousin, mentee, any little girl you think would benefit from a message of positive self-worth and self-love.
Take advantage of early bird pricing until 8/31/18; only $17 per child. After 8/31/18, price is $22 per child. All materials and snacks included.

Space is limited so register today!