Cup of Excellence: Auctions & their Impact with George Howell Coffee
Description

Cup of Excellence: Auctions & their Impact with George Howell Coffee
Presented by The Trustees and George Howell Coffee
The KITCHEN is honored to welcome George Howell Coffee for a very special event.
Cup of Excellence is the most prestigious competition and award for high quality coffees. The level of scrutiny that Cup of Excellence coffees undergo is unmatched anywhere in the specialty coffee industry. Each year, thousands of coffees are submitted for consideration, with winning coffees sold in global online auctions at premium prices, with the vast majority of auction proceeds going to the farmers.
This class includes a discussion and tasting. Attendees will take home a bag of George Howell Coffee.
Join George howell, Susie Spindler Darin Daniel from Cup of excellence in a discussion about the history and future of coffee combined with tastings from CoE winning farms.
Tickets: $32 for Trustees member and $40 for Non-Trustees Members. Members must bring their current member card and number. Join The Trustees and save! Members save between 20-40% off all classes in The KITCHEN.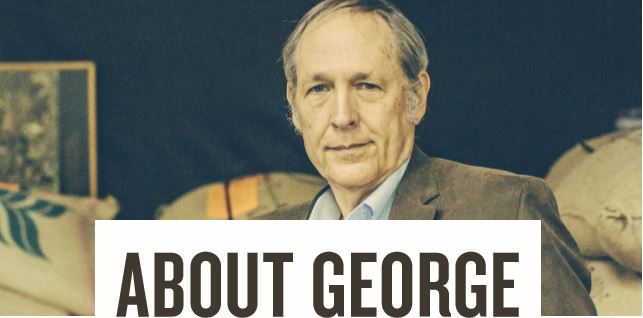 About George Howell
George Howell has dedicated his life to the highest quality coffee that the world offers. The Specialty Coffee Association of America recognized his accomplishments by awarding him its Lifetime Achievement Award in 1996. He first raised coffee quality standards to new levels through his Massachusetts-based company, The Coffee Connection (1974–1994). He grew The Coffee Connection into 24 company-owned stores in the Northeast and sold the highly popular enterprise to Starbucks. He returned to coffee-traveling worldwide and in 1997, worked on models of economic sustainability for coffee farmers for the United Nations and the International Coffee Organization. In 1999, he co-founded the unprecedented Cup Of Excellence , the world's first international estate coffee competition and international Internet auction. George's efforts began breaking the commodity/ price cycle for craftsman farmers in the specialty coffee industry. In 2004, determined to elevate quality coffee standards even higher, George created George Howell Coffee , which specializes in single estate coffees. In 2007, he was awarded the Specialty Coffee Association of Europe's highest honor, the Better Coffee World Award. George recently returned to his café roots when he opened his café, George Howell Coffee , in Newtonville, MA. Educated at Yale University, George lives in Wayland, MA and travels extensively to coffee producing farms. A sought-after authority on coffee, he has written for many food and beverage publications, and has guest lectured at such institutions as Harvard University, Boston University and Johnson & Wales.

About Susie Spindler
Susie Spindler was instrumental in creating the Cup of Excellence (COE) competition and auction program in 1999. She was the Founder and Executive Director of The Alliance for Coffee Excellence-the non-profit organization that owns Cup of Excellence. From its beginning Spindler managed, molded and expanded this renowned global program and directed ACE until early 2015. She was asked to return as Executive Director in 2016 to guide the organization through a difficult period and stepped down again in 2017. She is now an advisor to the organization. Spindler began her career in coffee more than 30 years ago at a time when "Colas" were more popular among young professionals and coffee was barely identified by country and almost never by farm or variety. She created and managed several successful coffee projects for the International Coffee Organization- some that helped jump start specialty coffee in the USA. She has also been a founder and marketing director of an endangered wildlife facility, president of a small advertising agency and heavily involved in consumer product marketing research. She holds a graduate degree in international marketing and management.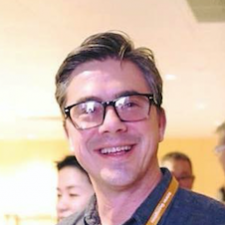 About Darrin Daniel
Darrin Daniel began his career in specialty coffee in the '80s working as a barista and later as a roaster's assistant for the Eugene, Oregon roaster/retailer Coffee Corner, Ltd. He has worked for coffee companies in Seattle, Portland and Denver. His early work with illycaffè began his interest and growth into coffee education and training. Daniel's was the Head Green Coffee Buyer for Stumptown Coffee Roasters and Director of Sourcing for Allegro Coffee/Whole Foods Market. Daniel's has travelled to over 34 countries sourcing green coffee and tea. He has forged numerous relationships with coffee growers, mill managers and private and public organizations in Latin America, East Africa and the Indo/Pacific.
About The Trustees and The KITCHEN
As one of the largest owners of agricultural land and the premier steward of the cultural and natural landscape of Massachusetts, The Trustees extends its leadership to transform the local food system by connecting residents and visitors back to the land and sharing the Commonwealth's collective agrarian heritage through innovative retail and educational experiences at the Boston Public Market in the heart of downtown Boston.
The KITCHEN is a community gathering place, managed by The Trustees, that is restoring the craft of seasonal cooking in Massachusetts, New England, and beyond through hands-on classes and educational experiences that celebrate the farmers and artisans of this region. Partnered with the Boston Public Market, The KITCHEN embraces a whole-food approach to eating and promotes cooking as an essential cornerstone of a sustainable food system.
Join the Trustees and recieve discounts on KITCHEN events. Join here.