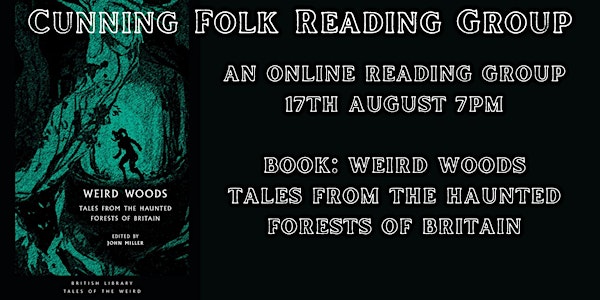 Cunning Folk Reading Group
A free online reading group where we talk about a book we have read.
About this event
The Cunning Folk Reading Group is a free bi-monthly online meeting where we discuss the finer points of a book.
The book we will be discussing in August is 'Weird Woods Tales from the Haunted Forests of Britain' from the British Library Tales of the Weird series. It is edited by John Miller and the ISBN is 9780712353427.
It is a selection of short stories from authors including E. Nesbit, E.F. Benson, M.R.James and Algernon Blackwood.
The book club will be a Zoom meeting.
This book club is kind, friendly and inclusive.