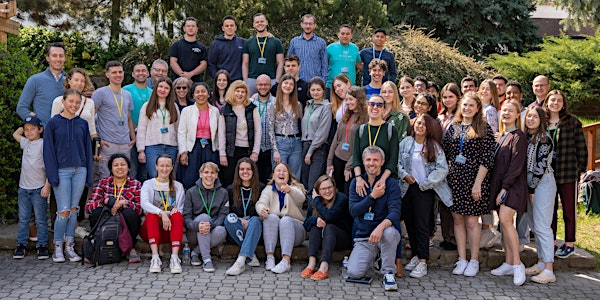 Cumorah Academy Fundraiser
Come and learn what Cumorah Academy is all about and be part of our Scholarship Drive!
When and where
Location
Awaken Event Center 322 11000 South South Jordan, UT 84095
About this event
We often contribute to faceless organizations and wonder how the dollars will be spent. At Cumorah they are changing lives one-by-one with their scholarship programs. Each individual scholarship is $5,650 and many people have seen firsthand the impact it will have on generations to come; a stronger testimony and the contagious confidence to serve as the next generation of leaders.
Take Anastasiia, a young woman who fled Ukraine. Anastasiia experienced the horrors of war and arrived believing God had forsaken her. During her time in the program, she gained a testimony that her Heavenly Father loves her. She made new friends with similar values and has a team of mentors who will continue to provide support and love. Anastasiia is now prepared to return to Ukraine, build her business and see herself as God sees her. You can't put a price tag on that!
DONATE NOW and come join us on October 6, 2022.
We have set a goal of raising 60 scholarships by October 6th, 2022.