The Cultured Meat Symposium discusses the role of cell-cultured meat technology and the future of meat, poultry, and seafood.
About this event
Join us for the 4th edition of the Cultured Meat Symposium. This Hybrid event will take place in Downtown San Francisco on Friday, October 22nd and Saturday, October 23rd, 2021. In-person seating is limited.
Sustainability + Scalability: The symposium will focus on sustainability factors and the scalability of this new and thriving industry.
Speakers will be announced Summer 2021.
The Experience
In-person seating is limited. Join us for an exclusive event in the heart of Downtown San Francisco as we prepare a studio experience.
Hybrid Event
All programming will be streamed or recorded for online viewing. Join the conversation in-person or from afar as we discuss the role of next generation meat, poultry, and seafood technology.
Learn more about the event at the official event website: www.cms21.io
Student tickets (in-person) are available. Please email students@cms21.io for details.
All in-person tickets are refundable until September 30, 2021, excluding Eventbrite fees.
Past attendees of the Cultured Meat Symposium include (and many more):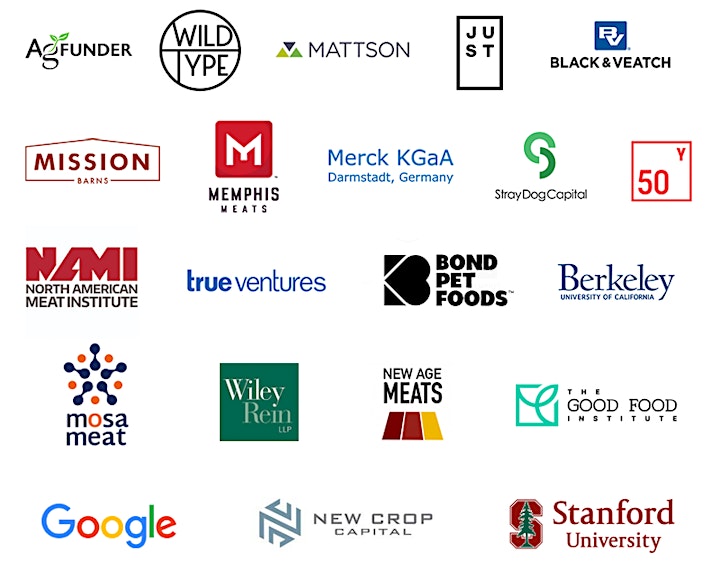 If you are interested in sponsoring the event, please email contact us at sponsor@cms21.io.

Organizer of Cultured Meat Symposium 2021
Cultured Meat Symposium is a conference held in Silicon Valley highlighting top industry insights of the cell-based meat revolution. The importance of clean cultured meat goes far beyond the health benefits. Meat, Poultry, and Seafood consumption is a large part of climate change efforts and cultured meat can help make a huge impact. Join us in San Francisco in October 2021 for the fourth edition of the Cultured Meat Symposium.