Description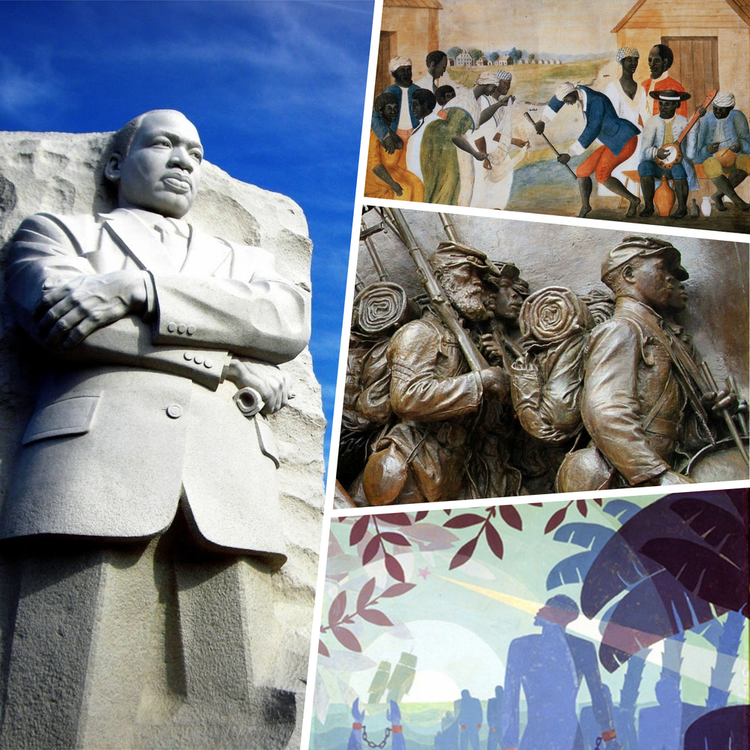 The History and Life of Black America:
(Led by award-winning historian, educator, and speaker, Dr. Matthew C. Whitaker)

Learn what you have always wanted to know in an intimate and positive space!

Peniel Joseph has argued that "Black history is more vital in our own times than ever for at least three reasons. Its descriptive intervention allows us to embrace the fullness of American and world history on a previously unimagined scale. By allowing the voices of black women and men, icons and ordinary people, to join in our larger democratic story, we come to see how African-Americans expansively transformed the United States. The struggle for black dignity, both its triumphs and travails, offers a universal story through the particular experiences of African-Americans, one that immigrants, women, people of color and LGBTQ communities can all relate to."

This Quest will allow these voices to speak, inspire, and instruct our way forward. Anyone interested in leveraging the indispensable power of Black history and life, particularly aspiring and established leaders, on behalf of transformational change, will not want to miss this opportunity. indeed, this Quest will explore the social, political, economic, cultural, and religious experiences of people of African descent in America. We will pay particular attention to the ways in which Black people have resisted forces that sought to dehumanize and marginalize them throughout their ongoing quest for freedom and democracy. We will begin with pre-colonial Africa, the trans-Atlantic slave trade, and enslavement, and move to the emancipation and reconstruction eras.

We will then explore migration processes, and the cultivation of Black organizations and leaders, and associated protest movements, focusing particularly on faith, race, class, and gender within Black communities, and the emergence of Black culture as a powerful force in global society.

Quest Dates and Themes:

9/2 Pre-Colonial Africa
9/16 The Trans-0Atlantic Slave Trade
9/30 American Slavery
10/14 Emancipation and Reconstruction
10/28 The Rise of Jim Crow
11/18 Black America and the "New Deal"
12/2 The Harlem Renaissance
12/16 Black America and World War II
1/13 The Civil Rights Movement
2/3 Black Millennial America
Diamond Strategies enables individuals and organizations to expand their horizons, and enhance their diversity and inclusion efforts, with timely, dynamic, solutions-based learning, in a C-Suite setting. Designed for professionals and non-tradition learners who wish to remain culturally competent and up-to- speed without enrolling in college courses, Culture Quests are your opportunity to learn from top scholars and practitioners in an intimate, comfortable, and convenient setting. Our Quests facilitate appreciation for diversity, promotes mutual respect, energizes participants, and advances civic participation and nimble leadership.
Feature Image: The Building of Savery Library (1942) by Hale Woodruff