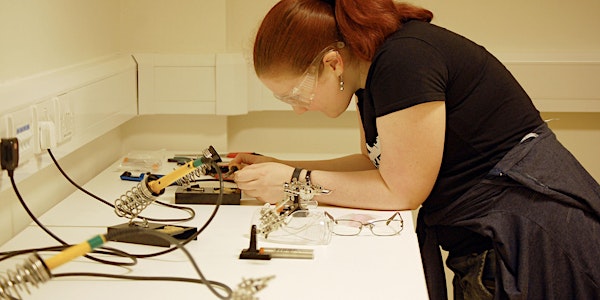 Culture Night : The Cloud Is Heavier Than You Think
When and where
Location
Rua Red Gallery Blessington Road D24 KV8N Dublin 24 Ireland
Description
21 Sep
6pm - 8pm
All Welcome
Free - Drop In
On Culture Night, you are invited to join us for a workshop with the Lovelace Space; a group of makers of all stripes, who want to support a vibrant, diverse, creative community in Dublin, full of people making great things with new and traditional tools.

Lovelace Space is a feminist maker collective named for Ada Lovelace, the mathematician, writer and world's first computer programmer.
The internet allows us to talk to people all over the world. For that to work, computers have to communicate through wires and cables, over land and undersea, across physical and political borders. The signal moves at the speed of light across innumerable tonnes of metal and glass, switching direction and being handed over to other networks at hundreds of places all over the world.
In this workshop you will make your own LED device and explore how networks 'talk' to each other in a fun, interactive session. You'll know you've got it right when your LED lights up!

This workshop is suitable for children and adults (anyone that can solder!)