Reserve your spot to the VIRTUAL Community Conversation #1!
About this event

Culture Keepers, Culture Makers:
Becoming Culture Keepers and Culture Makers (Community Conversation #1)
Thursday, May 13
Location: Zoom (virtual)
6:00 - 7:30pm
Free and open to the public / Donations appreciated
Let's begin where we are. Together, we note our hopes and fears, meet artist Richard and facilitator Kristen, and explore what it means to be a part of changing a cultural narrative.
Includes a viewing of activist, scholar, and educator Ruby Sales' TED Talk, "How can we start to heal the pain of racial division?"
How do we move toward racial amity?
----
Culture Keepers, Culture Makers Overview:
Cultural representation matters. Visual art, music, design, film, fashion, dance and writing are part of our daily lives. Together, culture informs our personal perspectives, our understanding of history and the potential to chart a more positive course for our future.
For four weeks beginning on May 13th, 3S Artspace invites you to join artist Richard Haynes and facilitator Kristen Butterfield-Ferrell as they lead the Seacoast community through a series of in-depth conversations that explore culture's influence on the issue of race and equity.
These are hybrid events: they can be attended in-person at 3S or virtually via Zoom.
Click here to learn about additional community conversations.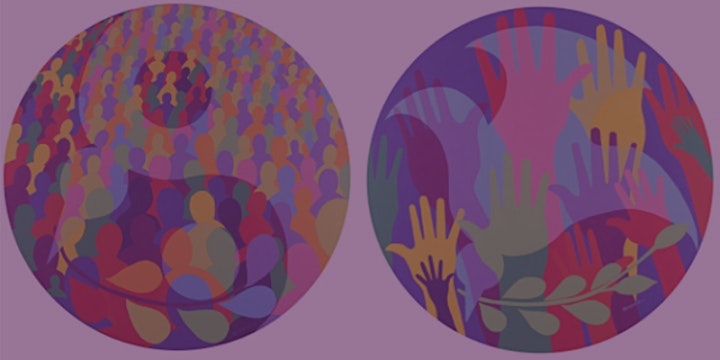 ----
What to expect at each community conversation:
Richard and Kristen ground each conversation by introducing us to a culture maker through film, music or in person. They will then offer prompts to guide our own listening and participation. What question did you have coming in? What are you hoping to learn? What are you hoping to contribute? Each session concludes with individual and shared reflection time.
----
About Richard Haynes and Kristen Butterfield-Ferrell:
Kristen and Richard knew each other from Kristen's time as a student and UNH Admissions tour guide, and they re-connected in September 2013 when Kristen returned to the Admissions Office where Richard worked. Richard quickly became a colleague and mentor, and Kristen and Richard had many lengthy dialogues about their own life experiences and how they are similar or vary (mostly vary) based on society's systems and norms. Out of this friendship grew the opportunity to engage at a community level, and Kristen and Richard have done three Culture Keepers, Culture Makers projects to date. Click here to learn more about Richard and Kristen...


----
Thank you to our year-round Lead Sponsors: Raka, PixelMedia, and The Stebbins Family.