Description
*Get a $5 discount code by becoming a free member at startout.org. Forward your confirmation email to Darren to receive the code!
---
Creating a startup can be difficult, and most founders forget the importance of embracing the culture of a startup to be successful as a company. We constantly hear, "Make your team feel respected, empowered and genuinely excited about the company's mission," but is that really enough? How can leaders impact their company culture? Should a founder spend time fostering a strong culture from the very beginning?
---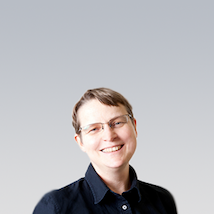 Anne Bezançon
Founder & President, Placecast
Anne Bezançon is the founder and President of Placecast, the advertising industry's leading enterprise mobile data management platform that aggregates location data and user behavior across different devices in the physical world. The platform provides Placecast's partners with a rich understanding of the relationship between their users and locations over time, enabling them to make smarter marketing decisions. Anne pioneered the Minitel in France before moving to the Silicon Valley in 1996, where she started three companies and helped launch two more. In 1995, she organized the 40,000 attendees NGO Forum of the UN Conference on Women in China. Thought leader, expert on privacy, published writer, and author of several patents about location-based technology, she speaks frequently at tech events.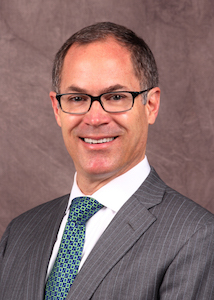 Mark E. Stephanz
Head of Middle Market Investment Banking, Bank of America Merrill Lynch
Mark E. Stephanz is Head of Middle Market Investment Banking at Bank of America Merrill Lynch. He is responsible for overseeing the delivery of the firm's full array of advisory and capital markets services to middle market companies and financial sponsors across the United States. In this capacity, Stephanz is responsible for driving middle market client strategy for investment banking business with clients in both the Global Corporate and Investment Bank and the Global Commercial bank.
Mark began his career with Bank of America in 1984 as a credit analyst in Tampa, Florida. From 1986 to 1994, he held various positions covering large corporate clients in Washington, D.C. and New York. In 1994, Stephanz became a managing director and helped establish the Financial Sponsors Group at Bank of America Merrill Lynch. He maintains significant and long-standing relationships with many of the largest financial sponsors and helped build the business to one of the top on Wall Street.
Mark serves on the Bank of America Global Diversity and Inclusion Council, is Executive Sponsor of Bank of America's Global Pride Network and is a member of the bank's New York Pride Group. He serves on the Advisory Board and Leadership Committee for Out on the Street, an organization of senior LGBT bankers on Wall Street which he helped found in 2010. Mark also serves on the Board of Directors of Athlete Ally and The Center for Talent Innovation.
Mr. Stephanz holds a bachelor's degree in political science and history from Duke University. He is a former chairman of the Duke University Alumni Admissions Advisory Committee for Westchester County and oversees the relationship between Bank of America and Duke University. Mark has three children and lives in New York City.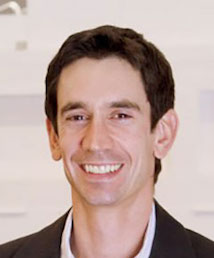 Conor Madigan
Co-founder & CEO, Kateeva

Conor Madigan is co-founder and CEO of Kateeva, a developer of high performance manufacturing equipment for the emerging organic light emitting diode (OLED) flat panel display industry. Conor led the effort to spin Kateeva out of MIT in 2008, leveraging core technologies he invented with two colleagues as part of his Ph.D studies. Before Kateeva he was a post-doctoral research scientist at MIT and has worked on organic electronic device technology for more than a decade. In 2010, Technology Review Magazine names Conor to TR35, a list of top young innovators in technology. Conor is also a member of the Princeton University Department of Electrical Engineering Advisory Board and serves on the Board of Directors of edventureMore, a non-profit developing and running science and technology education enrichment programs in the Bay area. Conor holds a BA from Princeton and a Ph.D. from MIT in electrical engineering.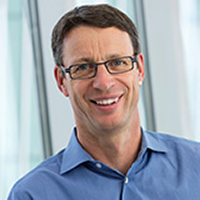 Martin Babler, CEO, Principia Biopharma
Martin Babler serves as the Chief Executive Officer of Principia Biopharma, a company developing a new class of small molecule drugs for cancer and autoimmune diseases. Prior to joining Principia, Mr. Babler was President and Chief Executive Officer of Talima Therapeutics, Inc. Previously, he held positions of increasing responsibility at Genentech, Inc., most recently as Vice President, Immunology Sales and Marketing. He began his pharmaceutical industry career at Eli Lilly and Company focused on sales, sales management, global marketing and business development. He also serves on the Emerging Companies Section and Health Section Governing Board boards of the Biotechnology Innovation Organziation (BIO) and was a board member of ZS Pharma until its sale to AstraZeneca Inc. He holds a Swiss Federal Diploma in Pharmacy from the Federal Institute of Technology in Zurich. Mr. Babler also graduated from the Executive Development Program at the Kellogg Graduate School of Management at Northwestern University.