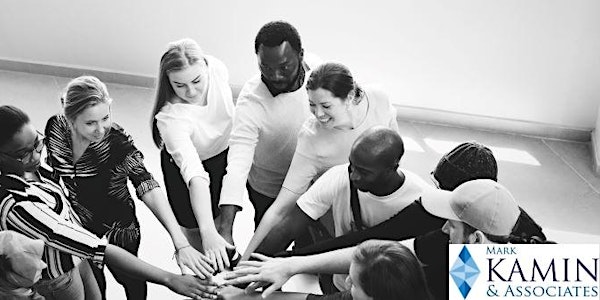 "Culture, Engagement and Performance" - February 23
Engaging people's humanity has become a mission-critical strategy.
About this event
Engaging people's humanity has become a mission-critical strategy. This results in the ultimate competitive advantage - a committed, reliable, loyal, and high-performing workforce.
We have been bringing transformation to this arena for 39 years!
"Quiet quitters" now make up at least 50% of the U.S. workforce
Actively disengaged employees comprise 20%. - Gallup
In this powerful and interactive 1-hour event, we will share our model to engage, honor, and catalyze what is really important to people and their organizational culture:
The organization's vision is meaningful to them
Being treated with respect and dignity
Authenticity: people are free to be themselves
People's relationship with their leader or manager
Flexibility and work/life balance
Being part of a team and working toward a shared goal
Being included and well informed about changes that impact them
For additional information, please contact Kenda-Le Pernin k.pernin@mka-world.com
--------------------------------------------------------
For 39 years, Mark Kamin & Associates has been consulting organizations to transform their ability to lead and perform.
Our clients include Exxon-Mobil, General Electric, IBM, Hewlett-Packard, Goodyear Tire and Rubber, Wells Fargo Mortgage, well known non-profits, as well as thousands of other organizations.
© 2022 Mark Kamin & Associates ~ An Educational Company ~ Confidential & Proprietary ~ All Rights Reserved