Culture Design: Taking off the Mask - Unlocking Authenticity at Work

Wednesday, November 9, 2016 from 6:00 PM to 9:00 PM (PST)
Event Details
About the Culture Design Series
The ability to spearhead culture change in today's rapidly changing startup environment is the difference between thriving or barely surviving. Join CULTURE LABx in a workshop series at General Assembly that showcases a variety of models in culture design: visual thinking, positive psychology, experience mapping and more.
Nov 9: Taking Off The Mask – Unlocking Authenticity at Work
The Taking Off The Mask workshop helps culture designers experience how they can unlock organizational potential by cultivating emotional intelligence and psychological safety in the workplace.
Recent research from Google, Harvard, and other institutions suggest that the most critical factor for team effectiveness is "psychological safety" – an environment with a high degree of interpersonal trust and respect where team members can take risks without concern of embarrassment, rejection, or punishment.
Through its bold and innovative approach, Taking Off The Mask challenges leaders and team members to reconsider how they show up at work – and transform the way they interact with and relate to each other.
Takeaways
In this highly interactive workshop you'll experience:
1. The power of being in a safe space where individuals and teams to engage in an uncommonly open, honest dialogue.
2. The impact of closing the gap between who we are on the inside and who we show up as at work.
3. The potential for powerful results when you're embedded in a team with more meaningul connections, healthier communication and deeper engagement.  
About the Workshop Leader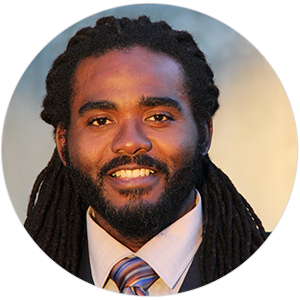 Ashanti Branch, Founder of Ever Forward Club
Ashanti is a Stanford d.school Fellow who works tirelessly to change how authentically people can show up — both in business and our local communities. 
Ashanti's powerful work with young men of color was featured last year in the the award winning documentary, "The Mask You Live In," which premiered at the 2015 Sundance Film Festival.  His work has also been featured at NPR,  TEDx, Wisdom 2.0, Google, UC Berkeley, and The Aspen Institute.  
Raised in Oakland by a single mother on welfare, Ashanti left the inner city to study engineering at Cal Poly – San Luis Obispo. A project manager in his first career, his life changed after he tutored struggling students and realized his passion for teaching. In 2004, during Ashanti's first year teaching high school math, he started The Ever Forward Club to provide support for African American and Latino males who were not achieving to their potential. Since then, Ever Forward has helped all of its more than 150 members graduate from high school, and 93% of them have gone on to attend two- or four-year colleges, military or trade school.  
Ever Forward works with both businesses and schools to "look behind our masks that we wear on a daily basis" to see what gets in our way of living truly fulfilling lives.
Taking Off The Mask is Ever Forward's signature professional development workshop and leverages an approach used for over a decade to support, empower, and transform the lives of underserved youth. The workshop is highly experiential, and is designed to take a whole new approach to the way we think about teams and culture in professional organizations.
Ashanti can be found on Twitter at @everforwardclub, and http://www.everforwardclub.org/
Experiment with us
Culture design is challenging—it really does take a village. We encourage participants register as a pair. You can be co-workers, co-conspirators, or collaborators. It doesn't matter, we just think it's more fun with a partner.
In Partnership With 
Have questions about Culture Design: Taking off the Mask - Unlocking Authenticity at Work?
Contact Culture Lab X
When & Where

General Assembly
225 Bush St, 5th Fl
San Francisco, CA 94104


Wednesday, November 9, 2016 from 6:00 PM to 9:00 PM (PST)
Add to my calendar
Organizer
Culture Lab X
Website: http://culturelabx.com/organizer/culture-lab-x/
Culture Design: Taking off the Mask - Unlocking Authenticity at Work