An interactive virtual meet-up where we'll explore how to translate the best parts of in-person company culture to the new online reality.
About this event
In this exceptional time of uncertainty, the need to protect and support our employees and nurture our organization's culture, is on all of our minds. Some of us are working from home, some of us are Essential Employees still out in the field, but no matter your placement, connection and support are needed now more than ever.
Join us wherever you are in the world for Culture Collective's online meetup organized by the Lansing Chapter on April 23rd to connect with fellow People Champions through engaging and inclusive conversations. We'd like to hear from you about how you are doing, what has been working well for you and your teams over the last several weeks, what you have learned, and what you may continue to carry over into your businesses at a later time.
This group discussion will be moderated by Dave Zink, Director of Shared Services at TechSmith Corporation and fellow #culturechampion.
ONLINE EVENT
Zoom conference call. Once you are registered through EventBrite, you will receive an emailed Zoom invitation the week of the event.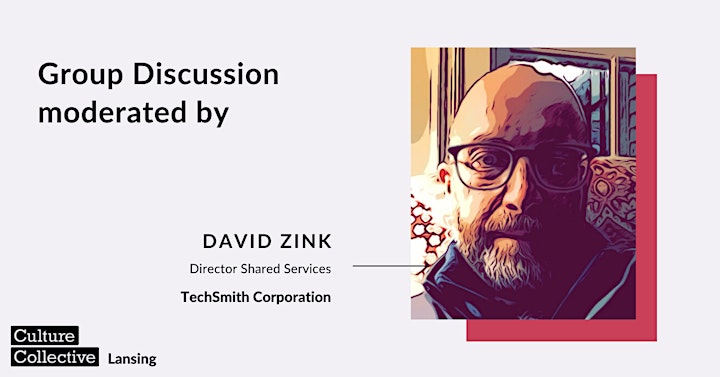 STORY & VALUES
Who is this event for?
Everyone!
No matter who you are, you are playing a role in creating the culture of your organization. And if you're passionate about owning that role, while shaping and building a thriving work culture, you should definitely come to this event.
We believe that, collectively, we can all help each other build the culture we want to work in.
We all come from various backgrounds and are at different stages in our culture building journey. This is a co-created community built on trust, collaboration, and paying it forward.
Are you in?
What is the Culture Collective?
It started with a question "Where does the everyday employee go to learn about building and transforming company culture?"
The Culture Collective emerged from the Culture Summit, a global event started by Hung Pham in 2014. As an engineer, Hung had no background in HR, but his passion for culture was sparked from his own experience as a disengaged employee. While most conferences targeted executives and focused on a top-down approach, Hung started a conference to approach building culture from the bottom up.
Within 4 years, the conference grew into a global event, attracting thousands of culture champions from around the world who wanted to bring that kind of inspiration, learning and connection back home. A movement, named the Culture Collective, had started.
There are now Culture Collective chapters active all over the world and growing fast.
To find out more about the Culture Collective, visit: www.culturecollective.co