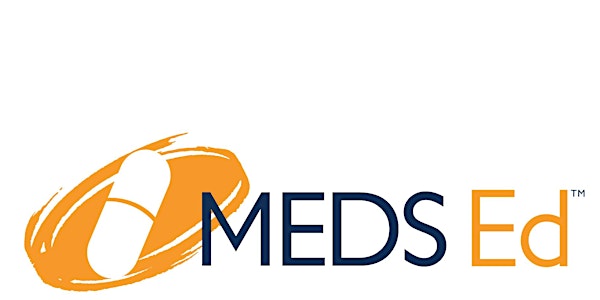 Culture and Illness – Implications for Clinicians and Health Professionals
Explores weaving cultural competence into our behaviors and policies, improving our cultural effectiveness and the lives of our patients.
About this event
Thursday, December 9th, 2021 – 8:00 am - 12:00 pm
Culture and Illness – Implications for Clinicians and Health Professionals
MEDS Ed Webcast Access Info:
We recommend joining from the Microsoft Teams App. If your workplace uses Teams, you'll have the best experience if you're signed into the app using your work account:
Many disciplines are grappling with equity, diversity, and inclusion (EDI) – Health care is no different. Curriculum and professional education are changing to meet the medical and pharmacy needs of an increasingly diverse society. Diversity might be manifested in a variety of ways including race, ethnicity, age, gender, gender identity, sexual orientation, disability, language, class, and religion. As with other disciplines, health care will need to adapt to adequately meet this challenge to effectively serve our members and patients, to envision and implement EDI in ways that ensure quality care and reduce disparate outcomes based on the diversity of our patients and their communities.
Understanding cultural differences is not only the right thing to do, but also the smart and necessary thing to do. Increasing our knowledge of cultural, racial, and other differences between ourselves and our patients can help us discover how to best help each individual optimize their health.
Join CareOregon's Chief Equity, Diversity, and Inclusion Officer Dr. James Mason, as he leads an interactive workshop exploring how we interact with our patients, cultural factors that influence diversity among individuals and groups, and ways that culture matters. By weaving cultural competence into our practice's policies and behaviors, we'll not only improve our own cultural literacy and effectiveness, we'll also help improve the lives of our patients.
The AAFP has reviewed Culture and Illness – Implications for Clinicians and Health Professionals and deemed it acceptable for up to 3.75 Online Only, Live AAFP Prescribed credit. Term of Approval is from 12/09/2021 to 12/09/2021. Physicians should claim only the credit commensurate with the extent of their participation in the activity.
- Also approved by the Oregon Board of Pharmacy & Oregon Health Authority for 2 hours of Cultural Competency Continuing Pharmacy Education!
- Oregon Board of Pharmacy recognizes AAFP credits to toward CE hour requirements for license renewal!
- Also approved for 3.75 LCSW CEU credits by the National Association of Social Workers!
- Community Health Worker/Traditional Health Worker CUE credits are pending.
This seminar will be presented as a webcast for remote attendance only, due to the current COVID-19 public health crisis. 
CareOregon's pharmacy team hosts an ongoing examination of healthcare topics that:
• Highly impact patient quality of life
• Require complex management
• May lead to increased ED and hospital visits
Attendees gain valuable tools and insights, exploring different elements of patient medication risk, improving their ability to contribute as part of a multi-disciplinary team.
Organizer of Culture and Illness – Implications for Clinicians and Health Professionals
CCO Pharmacy Team
For questions, email: