Cultural Vistas & Ecologic Institute present

Thursday, April 25, 2013 from 6:00 PM to 8:00 PM (EDT)
Event Details
A Conversation on the Transatlantic Trade and Investment Partnership and the Clean Energy Economy
The United States and the Member States of the European Union are already amongst the world's largest trading partners boasting the largest amount of direct investment. Investments by American companies in the EU account for millions of jobs; their European counterparts do the same.
Following President Obama's re-election, however, much has been made of a possible free trade and investment agreement between the U.S. and the EU, which would eliminate remaining tariffs and smooth non-tariff barriers to trade, strengthen rules-based investment, and harmonize rules and standards. These effects would further boost trade and economic activity across the Atlantic. The implications of an agreement could have a significant impact on the evolution of the clean energy economy, particularly in terms of energy technologies and agriculture.

Featuring: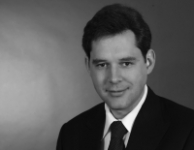 Michael Mehling joined Ecologic Institute in 2004 and was appointed President of Ecologic Institute, Washington DC, in April 2008. He studied law at the Universities of Constance and Helsinki and is an alumnus of the Prince of Wales's Business & Sustainability Programme (BSP). He holds a master's degree in law (LL.M.) from the University of Helsinki and is registered with the Bars of Berlin and the District of Columbia. He has held academic appointments at Georgetown University, the Universities of Constance and Greifswald, and the University of Helsinki.

Mr. Mehling is widely published in edited volumes and peer-reviewed journals. Recent books include the co-edited volumes "Bridging the Divide in Global Climate Policy: Strategies for Enhanced Participation and Integration" (2009), "Improving the Clean Development Mechanism: Options and Challenges Post-2012" (2011), and "Climate Change and the Law" (2012).

Mr. Mehling serves on the Board of the International Union for Conservation of Nature and Natural Resources - United States (IUCN-US), the Program Committee for the Master of Science in Energy Policy and Climate at Johns Hopkins University, and is a Member of Climate Strategies, an international research network focusing on climate and energy policy. He is also a manager of the Konrad von Moltke Fund in Washington DC.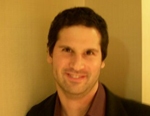 Dr. Sam Natapoff is president at Empire Global Ventures LLC, a firm specializing in international trade and investment development, assisting both U.S. and foreign firms to successfully penetrate global markets.  
Dr. Natapoff previously served as Senior Advisor to the Governor of New York State for International Commerce, Deputy Commissioner of NYS Department of Economic Development for International and Senior Vice President for International Economic Development for the Empire State Development Corporation.
Dr. Natapoff has worked with multiple government agencies in five countries in the area of international trade and investment, business development and monetary policy. His experience includes positions at the U.S. Department of Commerce, the European Central Bank, and the state of Massachusetts.
He is a member of the Board of Directors of the United Nations Development Corporation and has published numerous articles of international economic issues, including monetary policy, technology development, EU institutional development, as well as U.S. domestic politics.
Dr. Natapoff received his B.A./M.A. in Modern History from Balliol College, Oxford University and his Ph.D in political science from George Washington University. He was a Robert Bosch Foundation Fellow in 1998-1999 at the Deutsche Bundesbank, Deutsche Bank AG, and the Europäische Zentralbank. 
This event is made possible through funding and support from
the German Information Center, Cultural Vistas, and Ecologic.
When & Where

Cultural Vistas New York Office
440 Park Avenue South
New York, NY 10016


Thursday, April 25, 2013 from 6:00 PM to 8:00 PM (EDT)
Add to my calendar
Organizer
Cultural Vistas
A nonprofit organization, Cultural Vistas annually serves more than 5,000 students, professionals, and emerging leaders through career-focused international internships, educational study tours, language immersion and cultural exchange programs in the United States and around the world.
Cultural Vistas & Ecologic Institute present