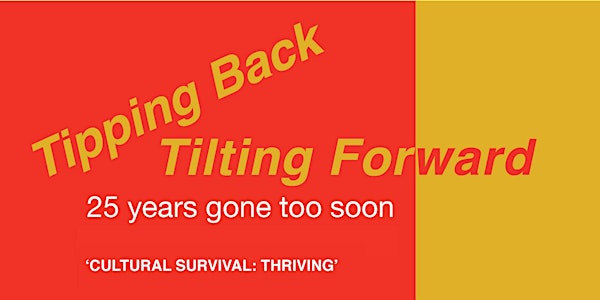 Cultural Survival: Thriving
CULTURAL SURVIVAL: THRIVING DVCAI TIPPING BACK | TILTING FORWARD SERIES
Refund Policy
Contact the organizer to request a refund.
Eventbrite's fee is nonrefundable.
About this event
Don't miss the final season event of Tipping Back | Tilting Forward: 25 years Gone Too Soon. Part of DVCAI's Caribbean Crossroads Series, this online forum is dedicated to conversations with curators, artists, and diasporic cultural producers.
'Cultural Survival: Thriving' is scheduled on Thursday, September 30, 2021 at 7pm EST via ZOOM. Moderator and participant Toby Thompkins, Futurist, Founding CEO of SAFIOO Inc, creator of Beautiful Leadership™ guides the conversation with Sage Crump, Cultural Strategist and Program Specialist at National Performance Network, and Sanjit Sethi, Artist and President at Minneapolis College of Art and Design. These artistic cultural leaders share their experiences of shifting careers and practices, influenced by both internal and external factors, to build more sustainable futures for themselves, the artists, and the organizations that they represent.
Key to the conversation is DVCAI's own cultural survival as the premiere Afro-diasporic incubator in Miami, Florida. DVCAI Executive Director Tanya Desdunes and DVCAI President and Curator, Rosie Gordon-Wallace will recognize DVCAI's funders who have ensured that DVCAI continues to thrive: Miami Dade County Department of Cultural Affairs, National Performance Network, SouthArts, Ford Foundation, and the transformative, three-year succession grant from the Andrew W. Mellon Foundation.
To register and receive a link to the event, please visit the DVCAI website calendar listing www.dvcai.org.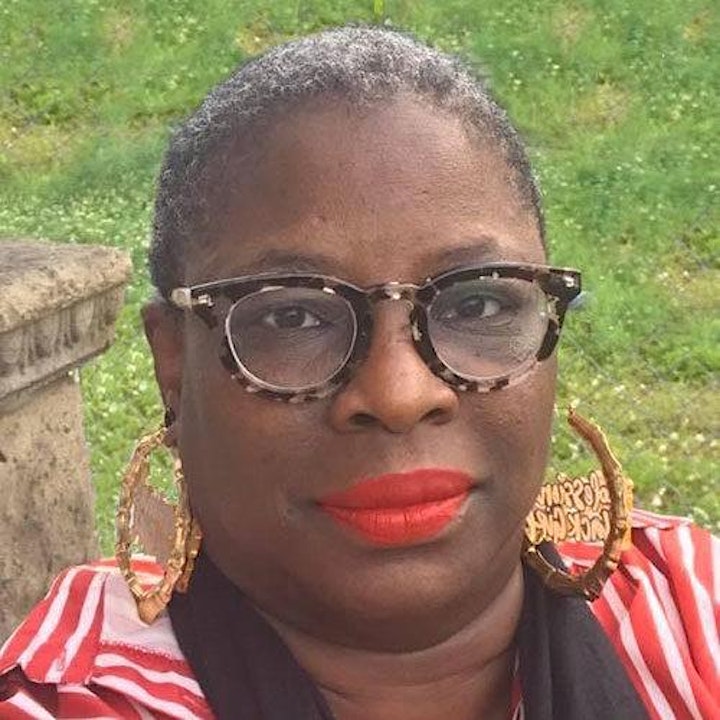 Sage Crump is a culture strategist who seeks to expand the work of artists, cultural workers, and arts organizations in social justice organizing. Based in New Orleans but working nationally, she believes in leveraging art, creative practice, and the cultural sector to transform systemic oppression. Her work with artists such as Detroit-based Complex Movements highlights the way intentional shifts in practice create new strategies that intersect artistic practice and movement building. Sage is a Program Specialist for Leveraging a Network for Equity at National Performance Network NPN/VAN and a board member for the Center for Media Justice, Art2Action, and a member of Alternate ROOTS.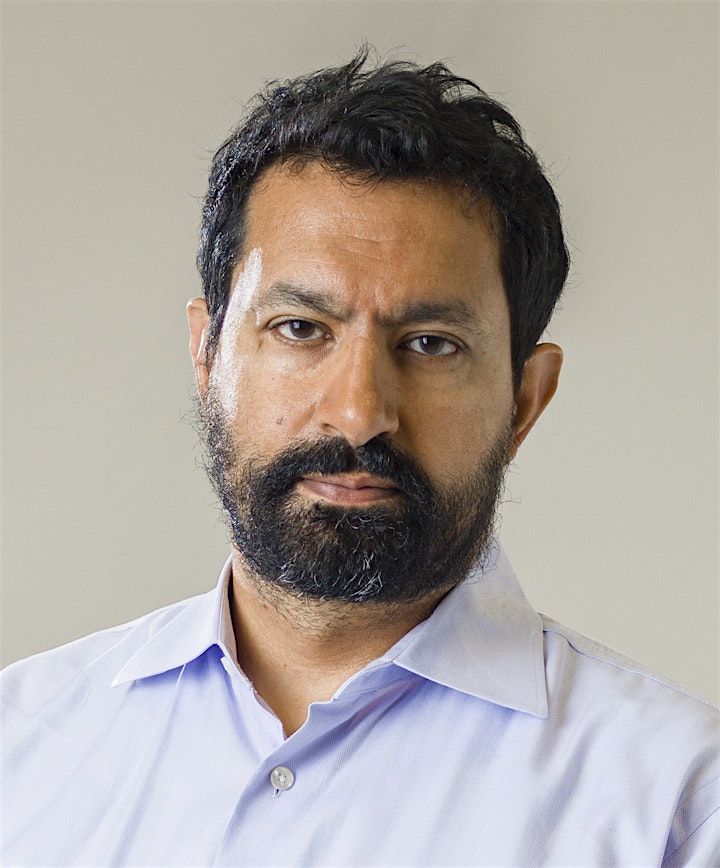 Sanjit Sethi has two decades of experience as an artist, curator and cultural leader. Sethi's previous positions include Director of the Corcoran School of the Arts and Design at George Washington University, Director of the Center for Art and Public Life, Barclay Simpson Professor, and Chair of Community Arts at the California College of the Arts; and Executive Director of the Santa Fe Art Institute. Additionally, Sethi has taught at the Srishti School of Art, Design, and Technology; the Massachusetts Institute of Technology; School of the Art Institute of Chicago. Sanjit Sethi is the 19th President of the Minneapolis College of Art and Design.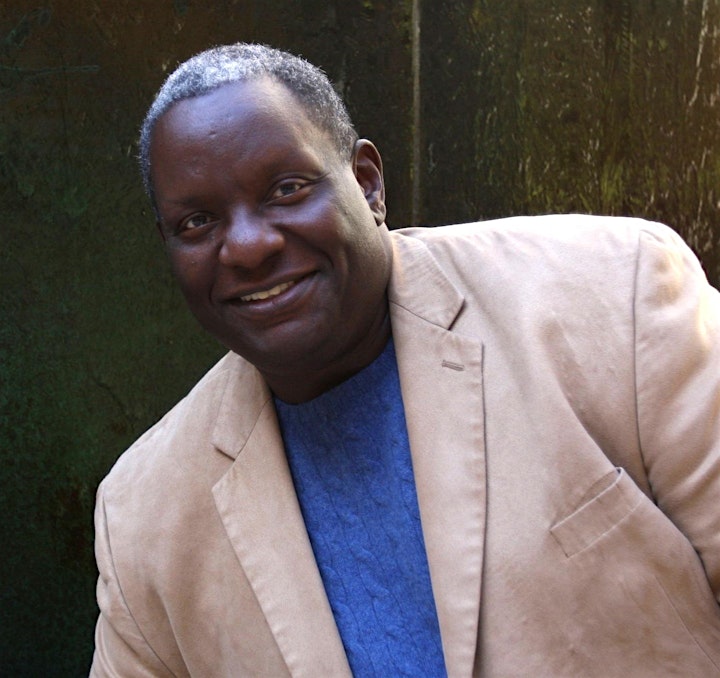 Toby Thompkins is a Futurist, Trusted Advisor, Founding CEO of SAFIOO Inc, and creator of Beautiful LeadershipTM. Toby advises, speaks, vlogs and writes on the future of work, leadership, equity and sustainability. He has over 30 years of experience working across corporate, for-profit, nonprofit, government and international development sectors as a senior level corporate executive, organizational development consultant, executive coach, and author. Toby has worked in the USA, Africa, Europe, and Latin America with a broad range of leaders including CEOs, Heads of State, philanthropists, country managers, clergy, grassroots activists, advocates, traditional leaders, artists and musicians.
Tipping Back | Tilting Forward recounts the experiences of scholars and artists who have contributed to DVCAI programs since 1996. As DVCAI celebrates its 25th anniversary year, while navigating this time of social distancing and disruption, we bring these diasporic voices to the forefront.
ABOUT DIASPORA VIBE CULTURAL ARTS INCUBATOR
DVCAI programs are made possible with the support of the Miami-Dade County Department of Cultural Affairs and the Cultural Affairs Council, the Miami-Dade County Mayor and Board of County Commissioners. DVCAI's work is sponsored in part by the State of Florida, Department of State, Division of Arts and Culture, and the Florida Council on Arts and Culture, The Andrew W. Mellon Foundation, The Ford Foundation, The Institute of Museum and Library Services (IMLS), The Andy Warhol Foundation for the Visual Arts, The Miami Foundation, South Arts, The John S. and James L. Knight Foundation, National Performance Network (NPN), Greater Miami Convention and Visitors Bureau, GMCVB Art of Black, and the Betsy Hotel.