Cultural Couture Fashion & Art Exhibit Opening Mixer

Friday, November 22, 2013 from 6:00 PM to 9:00 PM (EST)
Event Details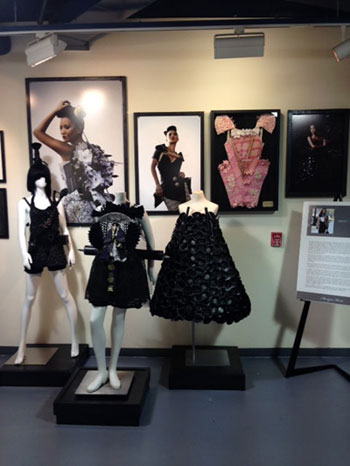 Cultural Couture Fashion & Art Exhibit is an exhibition of fashion and art from the perspective of local and international Artists, Designers and Stylists.

The DC Fashion Foundation and the Ronald Reagan International Trade Building is celebrating the return of Cultural Couture, a fashion and art installation curated by Andrew Nowell. The exhibition features a mixture of DC inspired fashion and art by local and international designers, artist, and photographers.
"We are thrilled to find a new space at the Ronald Reagan Building and International Trade Center for Cultural Couture. The goal of the DC Fashion foundation is to help get local artists and designers visibility and space to grow their business, and this is a great opportunity to assist us in our goal," says Christine Brooks-Cropper, president of the DC Fashion Foundation.

Featured Artists:
Photographers


Don Harris




Leonard Poteat




Maleknaz




Nate Tyler




James Stephens



Painters


James Rodriquez




Luis Zimad Lamboy




Paris K. Edwards




Demont "Peekaso" Pinder



Furniture Designer


Bill Johnson

Fashion Designers


Andrew Nowell




Gary Pridgeon




Monique Monte




Ashton Hall




Bishme R. Cromartie




Ean Williams



Fashion Stylist


The Stylemonsters



Jewelry Designer


Carmen Eliam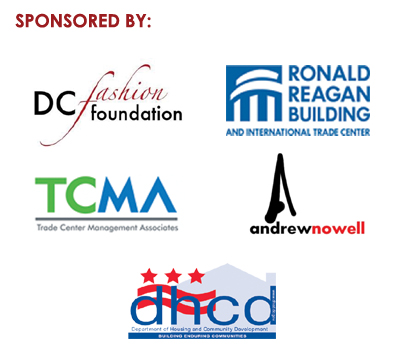 Organizer
DC Fashion Incubator (DCFI) and DC Fashion Foundation (DCFF)
The DC Fashion Incubator is a key program by the DC Fashion Foundation.  The goal of the DC Fashion Incubator is to support the local emerging fashion industry by identifying and providing training, mentoring, workspace, apprarel manufacturing, production contacts, business planning / financial planning seminars, branding, legal assistance and infrastructure support, to help emerging fashion entrepreneurs develop a well rounded skill set, which is necessary to execute their vision, achieve their goals, and realize their fashion ideas.
The DC Fashion Foundation (DCFF) is a 501(c)(3) non-profit organization created by the Greater Washington Fashion Chamber of Commerce in June 2009 to support the Washington, DC area fashion community. The DC Fashion Foundation does this through educational programs, workforce training initiatives, and networking and mentoring opportunities for aspiring fashion professionals and entrepreneurs.
Cultural Couture Fashion & Art Exhibit Opening Mixer