Cultural Connections Holiday Party 2016 - "Northern Jersey Premier Professi...
Description

Connection Reception Proudly Present: THE ANNUAL CULTURAL CONNECTIONS NETWORKING MIXER FUNDRAISER AND HOLIDAY PARTY
OVER 650 Professional Project for this year
Please don't miss the holiday event of the year!!! The NEW JERSEY CULTURAL CONNECTIONS (Sponsoring Organizations: New Jersey Black MBA Association; Kappa Alpha Psi Alumni Chapter of Plainfield; National Association of Black Accountants of New Jersey, National Sales Network of NY and NJ and The Connection Reception with special invited guests National Society of Black Engineers-AE of Central NJ/NYC, Young Professionals of Essex County, NJ Black Nightlife - Meet up, NJ Young Professionals Meet-Up and many other organization to be announced)
TIME: 08:00 PM-Until. AGE: Must be 21 or older

VENUE: Taste Venue @ 47 Edison Place (Next to the Prudential Center) Newark, New Jersey 07102 (SPECIAL NOTE: The restaurant is accessible by public transportation by taking the PATH or New Jersey Transit Train to Newark Penn Station. It is within walking distance or a short 3-minute cab ride from the train station.)
- Over 650 Professionals from the New York City NY-NJ-CT and Philadelphia PA-NJ-DE Tri-State Areas
- Superb Complimentary Hors d'oeuvres and Special Professional Networking Party
- Fully Staff Cash Bar
- Snap And Chat Section
- Special Liqour Tasting Sponsored by Suite 53 and Fedway from 9 to 10pm
- Special Sound STAGE set from 9 to 10:30 pm
- Explosive Music Spun by NY/NJ's finest DJs; Spinning All the Best R&B, Top 40 Hit, Classic House, Hip Hop and many tunes to get you in the mood to groove!!!
TICKET PRICE: $25 in advance for Members; $30.00 in advance for Non-members; more at the door (limited amount of Advance tickets; price will be more at the door; do to overcapacity limits over the past 14 years).
TO PURCHASE TICKETS IN ADVANCE ONLINE: Click on the link below or contact Benjamin Guy at bguyiii@bfgandassociates.com for more details.
TO PURCHASE TICKETS IN PERSON IN NEW JERSEY, NEW YORK CITY AREAS, or Surrounding Areas: Log onto www.bfgandassociates.net (Nov. 30th, 2016) for ticket purchase in advance: Call @ Ben: (848) 228-2622 (text/Call)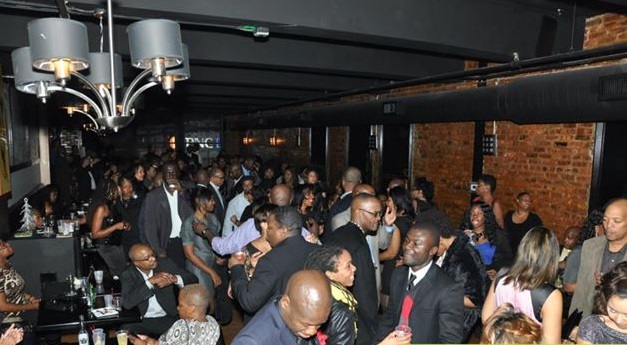 FOR TRAVEL DIRECTIONS: Call Suite 53/Taste Venue @ 973-642-8400 ask for Theresa or use GPS for location 53 Edison Place, Newark, NJ. Special Note: Special wine and cognac tasting at the beginning of event, great photos, over 650 professionals in an attendance with chic attire, music by the one of America's top DJs and the seductive attraction of TASTE and Suite 53 (http://www.suitefifty3.com/) . What more can you ask for? See you on the December 17th!!!!
PARKING: Parking is available on the premises for a nominal fee.