Cultivating Women Luncheon, French Pastry & Chocolate Tasting presented by...
Description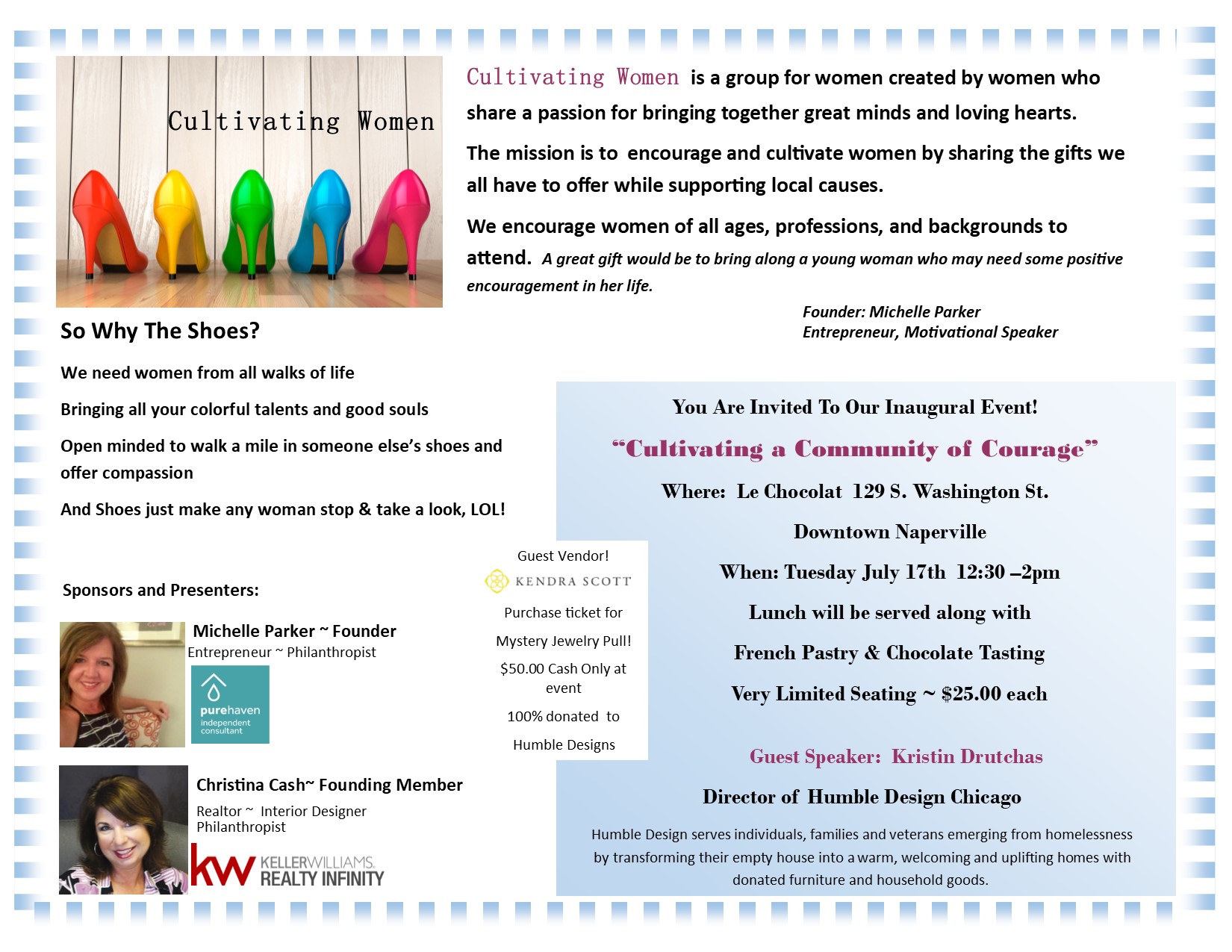 Please join Cultivating Women at our first group event "Cultivating a Community of Courage". Our mission is to encourage women and cultivate support in our community. Our guest speaker and benifactor is: Kristin Drutchas, Director of Humble Design Chicago. Humble Design serves individuals, families and veterans emerging from homelessness by transforming their empty house into a warm, welcoming and uplifting home with donated furniture and household goods. Read more about them at: http://www.humbledesignchicago.org/our-mission
Kendra Scott will be featuring a sampling of their jewlery line for purchase (20% proceeds going to Humble Design) along with their Famous Mystery Jewelry Box raffle - $50.00ea./ cash only at event ~ 100% being donated to Humble Designs
Please consider purchasing a ticket to bring a guest who may need a little encouragement in her life. This group promises to bring courage and positivity!