Celebrating Mental Health Awareness Month
About this event
"As women, it's time that we show up for ourselves as much as we show up for others." - Cultivating Wellness
Please join us for an engaging conversation with Edna Laurent-Tellus, LICSW, and Regina Pierre-Moise, Ph.D., authors of Cultivating Wellness: Flourishing Physically, Mentally, and Spiritually as a Woman of Color.
The authors will reflect on their personal journeys and share some strategies for women of color to promote self-care, establish and sustain a healthy mental attitude, and nurture their relationships.
This virtual event is free and open to the public. Pre-registration is required.
ABOUT THE AUTHORS:
Ms. Edna Laurent-Tellus is the Chief Executive Officer and founder of Awake IntuMind (AIM). Ms. Laurent-Tellus has over twenty years of experience as a senior administrator, strategic planner, and mental health program developer for diverse populations and communities in Massachusetts. As a mental health provider, Ms. Laurent-Tellus is known as an effective advocate for individuals and families. She has devoted her professional life to developing client-centered and culturally sensitive treatments that empower families to advocate for better services. She earned a Master's degree in Social Work from Boston College and a Graduate Certificate in Women in Politics and Public Policy from the University of Massachusetts Boston. Ms. Laurent-Tellus is certified by the Massachusetts Board of Social Workers as a Licensed Independent Clinical Social Worker (LICSW).
Dr. Regina Pierre-Moise is licensed as a psychologist in both Massachusetts and South Carolina. She provides individual, couple, and group therapy as well as consultative services. She graduated with her doctorate in Counseling Psychology from Seton Hall University. She completed an internship at the Center for Multicultural Training in Psychology/Boston Medical Center, and a postdoctoral training at Children's Services of Roxbury. Dr. Pierre-Moise's interests in the field of mental health include addressing psychological and social factors that impact identity development and self-empowerment, helping clients integrate various aspects of themselves, addressing relational challenges, and providing clinical care to individuals with anxiety, depression, and trauma-related concerns.
The views and opinions expressed in the book, Cultivating Wellness, are those of the authors and do not constitute an endorsement by William James College or the Haitian Mental Health Network.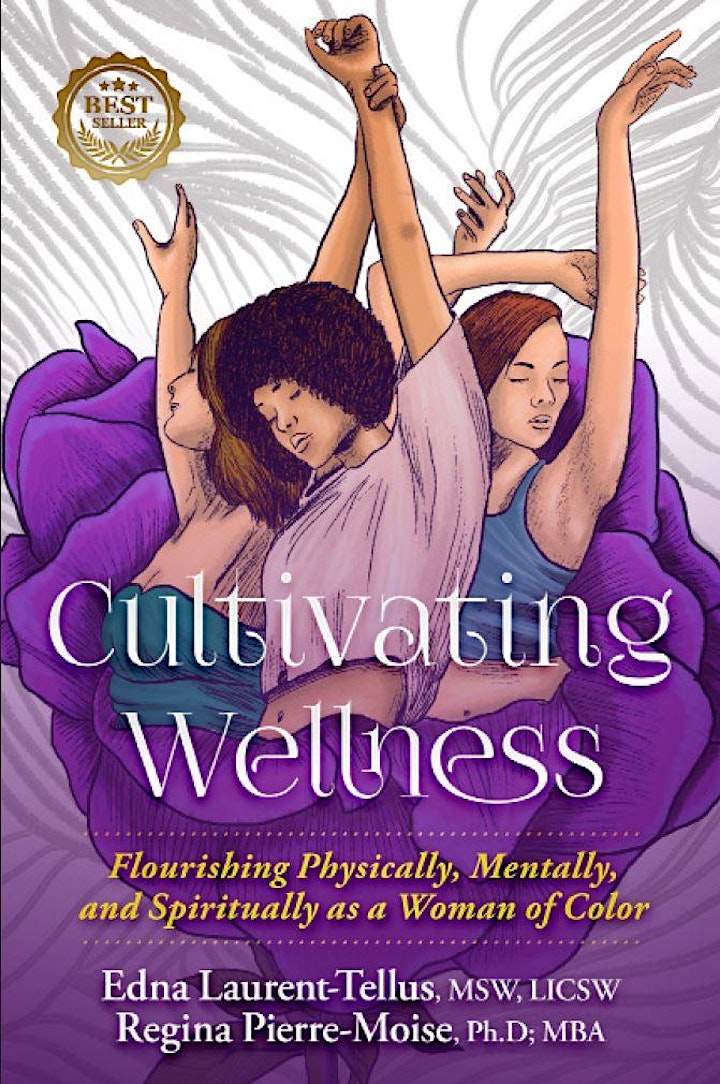 Organizer of Cultivating Wellness: Self-Care Strategies for Women of Color
Located in Newton, Massachusetts, William James College strives to be a preeminent school of psychology that integrates rigorous academic instruction with extensive field education and close attention to professional development. We assume an ongoing social responsibility to create programs to educate specialists of many disciplines to meet the evolving mental health needs of society. To learn more, visit www.williamjames.edu.