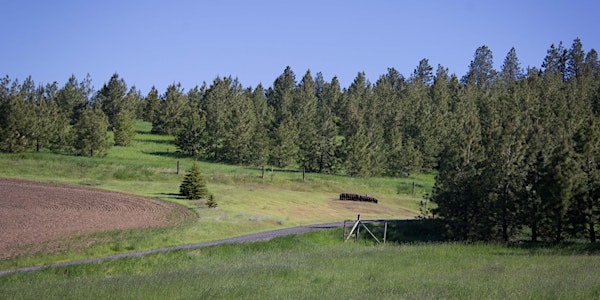 Cultivating Success: Land Resource Evaluation On-Farm Workshop (Deary, ID)
Description
Interested in starting a small farm? Finding a good piece of land is key to a success. Whether you are looking to purchase land or already have land this workshop will give you the tools to evaluate a piece a property and determine if it is right for your farming enterprise.
You will learn to assess site characteristics such as: natural resources (soils and water); microclimates (slope, growing degree days); physical assets (buildings and fences); site history (and how it may affect future farming); and, legal considerations (easements, zoning, lease arrangements, liability).

We will visit Brush Creek Farm and the Rathmann Property near Deary, ID. We will go over site history, current land use, soil testing and how to interpret results, existing structures and infrastructure, and future possibilities.

Where to meet:
> Please meet at the Pie Safe Bakery in Deary at 3:45 to caravan/carpool. For those wanting to grab a bite to eat before the tour, please come earlier and plan to join us on time: http://www.piesafebakery.com/
The Pie Safe Bakery is located at: 307 Main Street, Deary, ID. 83823


Register by July 19!
$10 registration or $15 for farm partners / family members. **Rural Roots members receive a 20% discount, email for your discount code.**

Late-Registration after July 19 is $15 person / $20 for farm partners (no discounts after July 19).


For those registered, you will receive an email with links to pre-workshop videos on Physical Assets, Natural Resources, Site History, and Legal Considerations to watch a week prior to the workshop + information about what to expect while at the farm workshop.
To enrich education through diversity the University of Idaho is an equal opportunity employer and educational institution. In compliance with the American Disabilities Act of 1990, anyone attending this program that requires auxiliary aids or services should contact info@cultivatingsuccess.org at least two weeks prior to the event.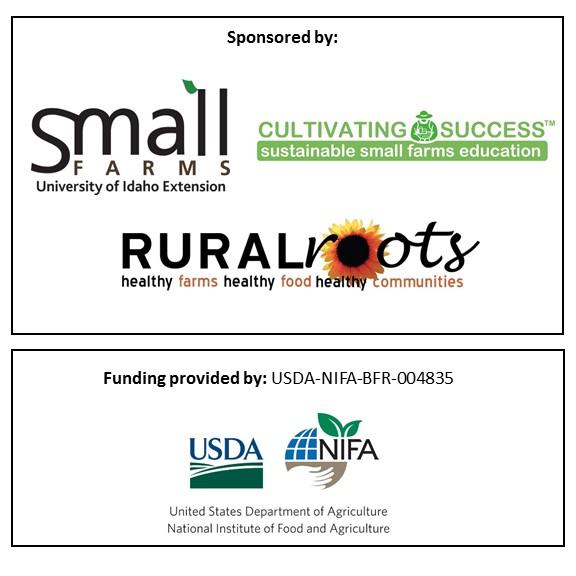 Organizer of Cultivating Success: Land Resource Evaluation On-Farm Workshop (Deary, ID)