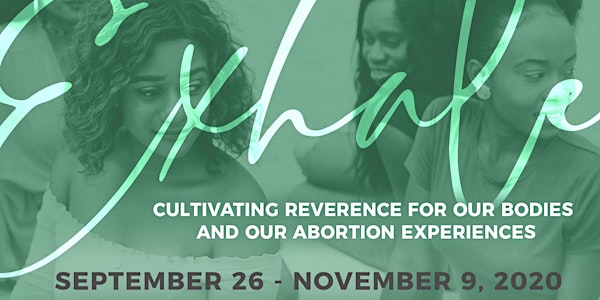 Cultivating Reverence for Our Bodies and Our Abortion Experiences
Six Weeks of Radical Self-Care
Refund Policy
Contact the organizer to request a refund.
Eventbrite's fee is nonrefundable.
About this event
We are a vessel of stories, formed through a lifetime of experiences, rooted in our cultures, communities, and families. But who are we really? And what are the stories that have brought us to this moment of time?
Often the voices of those who have experienced abortion are polarized in the light of politics. Little reverence or care is given to the intimacy, the complexity, the wholeness of our lived experience of abortion. Without this - without elevating the voices of the unheard - we risk the loss of fully knowing ourselves, individually and collectively.
Join us for this six week series that invites you to unlearn, relearn, and reclaim who you are in this moment of time - through self-reverence practices, self-reflection, and deep listening circles tailored to the intricacies of your experience.
This virtual retreat is for you if you:
1. Have had an abortion and want a space to tell your story and process your emotions.
2. You have a desire for community and connection with other people with similar experiences
3. You are curious about radical self-care and integrating it into your life more fully
4. You are worried about the future and want a space to be grounded amidst the chaos
5. You care deeply for the flourishing of all people, including yourself.
Program Schedule
Opening Plenary with Mia Birdsong
Saturday, September 26th, 2:00 - 5:00 PM Eastern
Circles of Care
Sundays from 4:30 - 6:30 PM Eastern (English speaking)
Mondays from 5:00 - 7:00 PM Eastern (Spanish speaking)
Practices
Tuesdays from 8:00 - 9:00 PM Eastern; recordings will be available
Reflective Prompts
Emailed every Thursday
Closing Plenary with Mia Birdsong
Saturday, November 7th, 2:00 - 3:30 PM Eastern
Closing Celebration
Saturday, November 7th, 4:00 - 5:00 PM Eastern
Program Components
Circles of Care: A space for you. To sink in. To settle. To remember and reflect. To feel. The weight of your experience, the silence that has long held you back, is lifted. Here, you are safe. Here you are seen. Here you are given the floor to share your truth and to weave all of the pieces of yourself together into a place of wholeness.
Practices: An invitation. An invocation. An opportunity for self-reverence. Today you may be awash in the busyness of life. The 'must-haves . . . the to-do . . . the should.' Through the weeks, we invite you to pause. To remember. To reclaim. Space for the wholeness of you. Each week we will introduce a new practice for you to engage with to support the exploration of your stories and yourself.
Reflective Prompts: Ground yourself in the act of writing or creating. Re-weave your experience. Cultivate a narrative that brings your voice to life and reflects clarity. Navigate the waters of emotions. Invite your inner knowing onto the page. Maybe it's one sentence you write, maybe it's fifty pages. Maybe it's a scribble or an impromptu response by dancing. The process is yours to own and grow into, in whatever way allows you to make the invisible, visible.
Plenary Sessions: Our keynote speaker, Mia Birdsong will share her thinking of the power in community and our particular need for holding fast to one another during intensely chaotic times. The plenary sessions will also feature Q & A and a panel discussion on centering self-care from our healing practitioners and circle facilitators.
Celebration: We all need space to celebrate the wonder of our life and who we are. We will close our 6 weeks with a virtual DJ hosted dance party on Exhale's Instagram page.
To accommodate as many situations as possible, we are offering several ticket options:
Full Program
Includes opening & closing plenaries
Keynote speakers
6 weeks of weekly circle programming
6 weeks of reflection & practice sessions
Opening Plenary
Includes opening plenary & keynote speaker on 9.26.20
Closing Plenary
Includes closing plenary & keynote speaker on 11.7.20
Closing Celebration
[Donation based] Includes Facebook Live DJ dance party on 11.7.20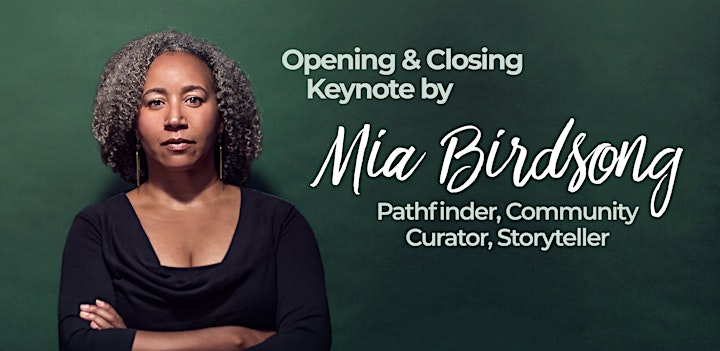 Mia Birdsong is a pathfinder, community curator, and storyteller who steadily engages the leadership and wisdom of people experiencing injustice to chart new visions of American life. She has a gift for making visible and leveraging the brilliance of everyday people so that our collective gifts reach larger spheres of influence, cultural and political change, and create wellbeing for everyone.
In her book How We Show Up: Reclaiming Family, Friendship, and Community (Hachette, June 2020), Mia charts swaths of community life and points us toward the promise of our collective vitality. In "More Than Enough," her podcast miniseries from The Nation, she expands the current guaranteed income movement by tapping into the voices and visions of low-income people. Previously, as founding Co-Director of Family Story, Mia lifted up a new national story about what makes a good family. As Vice President of the Family Independence Initiative, she leveraged the power of data and stories to illuminate and accelerate the initiative low-income families take to improve their lives.
Believing that, taken collectively, we are the guides we most need, Mia has made an art out of inviting people into rich explorations of how we map paths forward. Her public conversations, like the New America series centering Black women as agents of change and her 2015 TED talk "The Story We Tell About Poverty Isn't True," draw targeted attention to the stories of people who are finding their way into leadership roles despite myriad barriers, while also highlighting the vibrant terrain of all marginalized people who are leading on the ground and solving for tomorrow.
Mia is a Senior Fellow of the Economic Security Project. She was an inaugural Ascend Fellow and faculty member with The Aspen Institute, a New America California Fellow, and Advocate-in-Residence with University of Pennsylvania's School of Social Policy and Practice. Mia lives and dreams big on the occupied land of the Chochenyo Ohlone people (AKA Oakland, CA).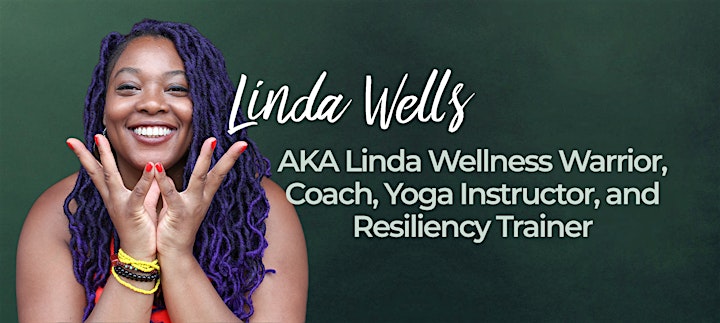 Linda Wells, M. Ed., E-RYT 200, is Linda Wellness Warrior. She is an educator and Yoga Instructor that specializes in Resiliency. She practices living more intentionally. Linda offers classes that make the practice inclusive through modifications, language, and location.
Linda wants to give people the skills to mitigate the challenging circumstances of their lives. Linda Wellness Warrior exists to teach that wellness is your birthright.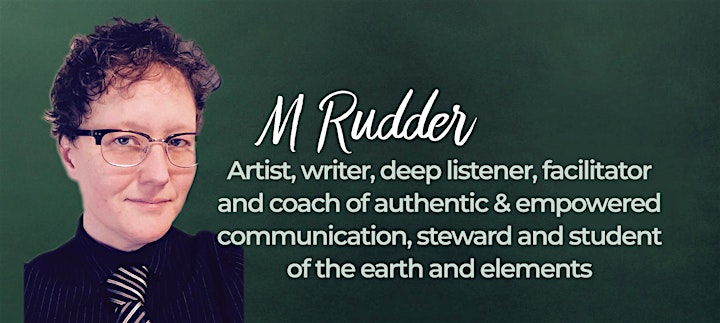 M Rudder, (they/them/their) creates opportunities for deep listening and the cultivation of one's authentic voice through practices such as the making of artistic works, writing, meditation, rituals, and coaching in the realm of skillful and empowered communication that stems from a place of self-reflection and self-knowing.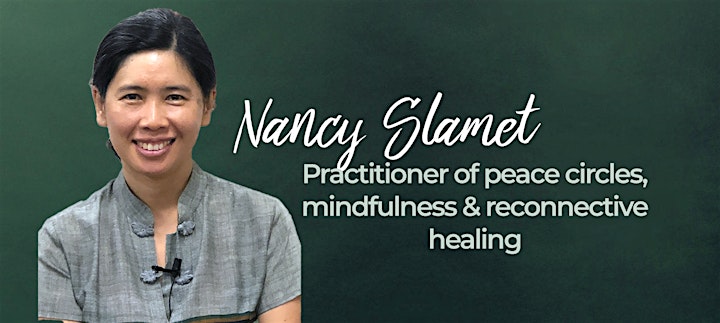 Nancy Slamet is passionate about transformation and healing at the individual, family, community and societal levels. I have loved connecting with people and fostering collective leadership throughout my thirty years of experience working with non-profit and community based organizations around the world. Since moving to the Boston area from Canada seven years ago, I've supported families who have experienced domestic violence and have honed my skills as a circle practitioner, healer and sangha facilitator. My vision is to create a worker-owned community healing center and water spa where people who have experienced trauma can reconnect with body, mind, spirit, each other, and the earth. I am constantly inspired by human resilience and the power of love in the face of great adversity.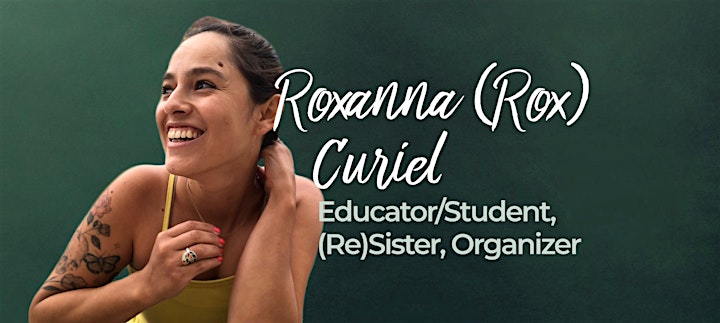 Roxanna (Rox) Curiel, (she/her), M.Ed., Co-Founder of the Utah Abortion Fund, Full-Spectrum doula support in training, bodywork/therapeutic massage student
Rox is the co-creator of an emerging grassroots solidarity project rooted in reproductive justice values and currently offers her consulting services around language/gender justice and curriculum development. Her irresistible YES moments include: singing to her plantitas, cooking, learning about the body and different traditional healing modalities, sharing space with QTBIPOC, and hoping to make "revolution irresistible" –as Todi Cade Bambara taught us.
Rox lives / is a visitor in Tiwa Territory (Albuquerque, New Mexico). Contact: solidarityrox@gmail.com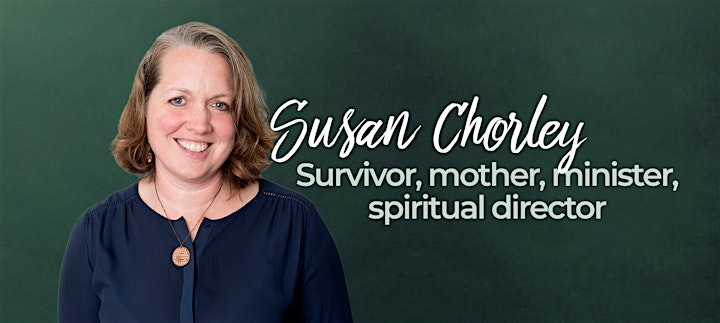 Susan Chorley currently serves as Board President for Exhale and is a co-founder of the organization. She is an ordained American Baptist minister and is currently serving as the Minister at the First Parish Unitarian Universalist Church in Norwell. Previously Susan served as the Associate Director and Minister of Programs at the Unitarian Universalist Urban Ministry in Roxbury, MA where she began innovative survivor-led work weaving together faith/spirituality and restorative justice principles through circle practice and ritual creation. Susan is a survivor, a single mother, a Southerner and an activist seeking to co-create justice through building authentic relationships within communities of care.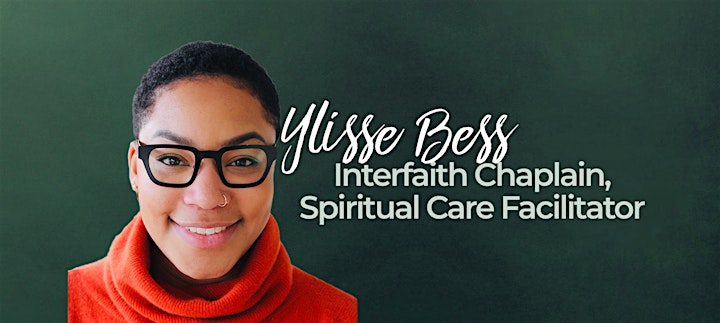 Ylisse C. Bess (she/her) is an interfaith hospital chaplain. Bess, whose ministry is informed by pastoral theology and feminist/womanist theologies, works at the intersections of faith, culture and healthcare. She holds a bachelor's degree in sociology and religious studies from Gonzaga University; an M.Div. from Boston University School of Theology; and has completed four units of clinical pastoral education at Massachusetts General Hospital. She loves concerts, biking, swimming, and skating.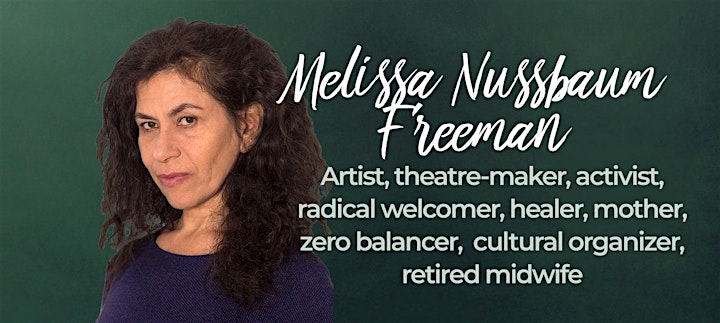 Melissa Nussbum Freeman brings years of experience in many different roles to this conference. She worked in private practice as acupuncturist, body worker and midwife from 1979-2009 and at the same time taught these skills to other women, established a rural clinic in
Mexico and created a women's cycles class for healers.
In 2005, Melissa returned to her first love - theatre - and has, since graduating from the Centro Morelense de las Artes, Cuernavaca, Mexico, has worked on small and large screens, finding stages and audiences in non-traditional settings. She founded and continues to be the Artistic Director for Red Sage Stories: Playback Theatre & Art for Social Change - a BIPOC community based troupe. And while Red Sage lifts up the stories of immigrant shop keepers in their project "Store(d) Stories", Melissa also organizes at Jewish Voice for Peace with Palestinians and other Jews of Color for justice in Israel/Palestine.
Melissa is a Queer, feminist, artist, over-the-top enthusiast for liberation, and adoring mother.
Melissa's personal experience make this conference relevant.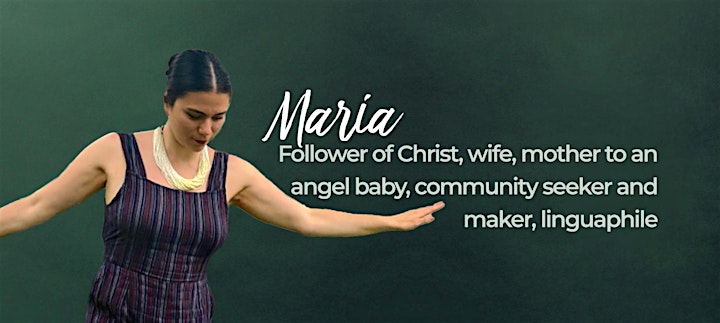 Maria is a Christian Colombian-born community maker and relationship builder. She has worked in and with non-profits for the past twenty years, primarily in the areas she has most identified with: youth services, immigrant services, international partnerships, and women's reproductive grief and loss client advocacy. Rooted in deep and incarnational listening is her love of language and communication leading to strong relationships with an array of people and organizations.
Maria has worked behind the scenes and in direct client service and has developed programs that have provided opportunities for healing to those struggling after abortion and other reproductive losses. Having come to faith and gone through her own healing journey (physical, mental, and spiritual), she has most recently founded an online community and healing "course" to provide a space for women to process their grief from reproductive losses and engage in deeper topics that personally impact community members.
_____________________________________________________________________________________________
If you would like to participate in any of our events, but money is a barrier for you, we have scholarships available. Please let us know: info@exhaleprovoice.org