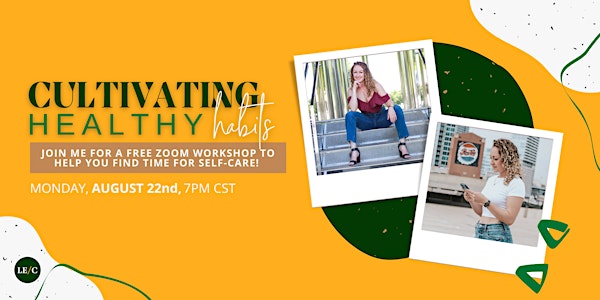 Cultivating Healthy Habits: How to Make Time for Self Care
During this 60-minute virtual workshop, we'll discuss what self care truly is, and how to make sure we're prioritizing it!
About this event
What is self care? How do ensure that I'm actually engaging in self-care practices? How do I make time for it with so many other things going on?
Grab a pen and notebook and come chat with me about how to define self care FOR YOU, and figure out how to make time for it in your busy schedule!