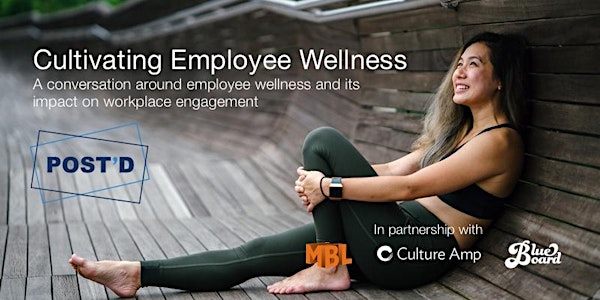 Cultivating Employee Engagement
When and where
Location
Young & Rubicam 3 Columbus Circle South Terrace, 19th Floor (Rain Back-up: Town Hall, 18th Floor) New York, NY 10019
Description
In recent months, employee well-being and mental health awareness has been thrust to the forefront of importance in the workplace. Some of these prevalent concerns include work/life balance, improving diversity and inclusion, understanding the effects of harassment in the workplace and deconstructing "bro-cultures". Destigmatizing mental health and addressing the happiness of employees is key to creating a productive and healthy workforce.
Please join us for a panel discussion on how to innovate your current engagement tactics and incentives to better support and evaluate the well-being of your employees.
We will have guest speakers from Culture Amp and Blueboard discuss using engagement to:
Decrease stress levels
Increase overall mental well-being
Support work/life balance
Facilitate candid manager conversations to improve employer/employee culture
Additionally we will provide insights on:
How to take a pulse on overall health and well-being of your employees
Understanding the value in engagement monitoring
How to effectively engage employees and measure effectiveness of programs addressing their well-being
The evening will include networking with people professionals, followed by a panel discussion. Dinner and drinks will be served.
Program
6:15 - 6:45 pm: Networking, dinner and drinks
6:45 - 7:45 pm: Panel Discussion
7:45 - 8:00 pm: Q&A
Event will be held on the South Terrace on the 19th Floor. In the event of rain the event will be held in the Town Hall Conference Room on the 18th Floor.