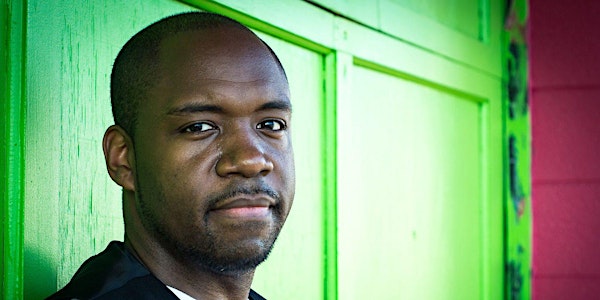 Cultivating Diverse Communities - Master Class
When and where
Location
37 Wrights Way Lake Placid, NY 12946
Refund Policy
Refunds up to 1 day before event
Description
Cultivating Diverse Communities - Master Class
May 18, 2019. Lake Placid, NY

Open to students and adults in the field of education, forestry, and public outreach.
Hosted at the Eileen Rockefeller House (RockE House). Round Lake Campus is an extension of North Country School and Camp Treetops.
Abstract (by Dr. Easley): As a forester I developed a deeper understanding of why diversity works so well. We will investigate diversity in the forest - seeing it as a community - and then apply those lessons to our human communities. This information can help others broaden their message to diverse audiences and partners, and hopefully help to share the Adirondack park experience with more diverse people.

---
Dr. Thomas Easley is Assistant Dean of Community and Inclusion at the Yale School of Forestry & Environmental Studies. Easley comes to Yale from North Carolina State University (NCSU), where he spent 13 years as the Director of Community Diversity at the university's College of Natural Resources. He has a master's degree in forest genetics from Iowa State University and a doctorate of education from NCSU. At Yale School of Forestry & Environmental Studies he works with the entire community — faculty, staff, and students — on a range of diversity, equity and inclusion initiatives. Dr. Easley has also been pastor for an NCSU campus ministry that has attracted students from a wide range of backgrounds. He regularly performs hip-hop and has been dubbed the "hip-hop forester".

---
Itinerary -
8:30 am: Arrive, check in, welcome. Who is in the room?
9:00 am: Learning Journey: Into the forest community. How is diversity driving success in this ecosystem?
10:30 am: Friends Group: How do we pursue diversity in our society to strengthen our classrooms, our colleges, and our communities? How do we cultivate psychological flexibility for ourselves and others?
11:15 am: Getting out of auto-pilot
---
Program Tuition: $50. Optional extended lunch & conversation: $12 (vegan and vegetarian options).
Please contact outreach@northcountryschool.org for more information.