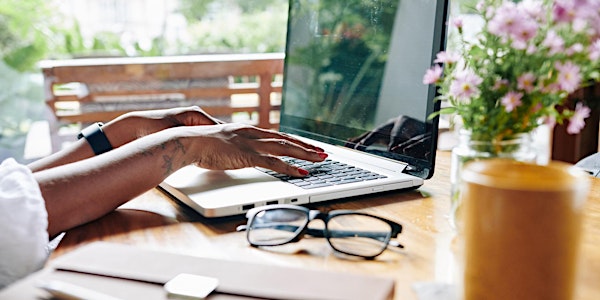 Cultivating Compassionate School Communities...A Community of Practice
School Mental Health Community of Practice: Cultivating Compassionate School Communities that Respond to Trauma Effectively
About this event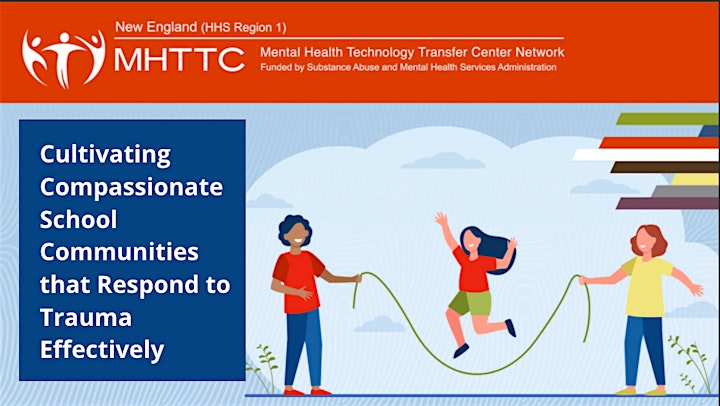 Join us for this monthly series where curriculum developers from the New England Mental Health Technology Transfer Center will provide intensive technical assistance around implementation of its online training course, Cultivating Compassionate School Communities that Respond to Trauma Effectively, and the trauma-informed practices described in the course.
This free 12-hour course offer recommendations on cultivating compassionate school communities that buffer against the negative effects of trauma, build student resilience, and enhance the well-being of everyone in the school building. Our course supports states, districts, and schools looking to build or refine trauma-informed comprehensive school mental health support systems.
In our upcoming Community of Practice gathering, participants will learn how to convince their district or state leaders that SEL and mental health supports are essential. We will also provide strategies to address these needs as a compassionate school community—regardless of leadership buy-in.
This monthly series is a value-added support to individuals and/or teams interested in our online course. Click here to learn more about and enroll in the course.
MEETING DATES
1/13 @ 10 a.m. EST: Selling Mental Health and Social Emotional Learning to Decision-Makers
2/10 @ 3 p.m. EST: Compassionate School Mental Health Model: Trauma-Responsive Comprehensive School Mental Health
3/10 @ 10 a.m. EST: Using this Course to Train School Staff in Trauma-Responsive Practices
4/14 @ 3 p.m. EST: Community Forum
5/12 @ 10 a.m. EST: Community Forum
Registration Note: We invite attendees to register for one or all of the events in this series. As this is a Community of Practice opportunity, our goal is to build connections and camaraderie as a part of this virtual learning activity.
New England MHTTC Presenters:
The New England MHTTC is funded by the Substance Abuse Mental Health Services Administration (SAMHSA) and is part of MHTTC Network. For more information on our School Mental Health Initiative, visit us online.