Cultivating Compassion. A Weekend Compassionate Communication Practice Gathering

Saturday, January 22, 2011 at 10:00 PM

-

Sunday, January 23, 2011 at 6:00 PM (PST)
Event Details
CULTIVATING COMPASSION
A Weekend Compassionate Communication Practice Gathering.
Saturday January 22nd-Sunday January 23rd, 2011. 10am-6pm.
Location TBA.
When: Saturday, January 22nd 10am-6pm and Sunday January 23rd 10am-6pm.

Note: Please consider reading the personal preparation letter before the event! Thank you!
We welcome yo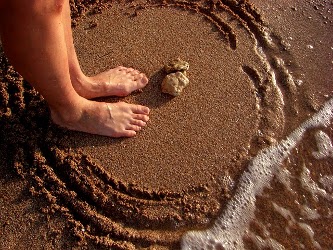 u to join us for a weekend Compassionate Communication practice gathering at a private  home in Oceanside. We will come together to sense into what topics are most alive for each participant and invite practice clusters to form around these topics.

image by Vera "Dyomka" Vakulenko
Come experience support, companionship, self-expression, inspiration, learning, and growth as we ask ourselves...

. When it comes to living daily from compassion, what has most life for me?
. What are my challenges? Where am I getting stuck?
. Where in my life am I unwilling to practice Compassionate Communication?
. What are my blindspots?
. Where might I want to request empathy?
. What blocks me from expressing honesty and empathy?
. What am I learning that I might feel called to share with others?
Co-inviters
Rodger Sorrow, Choose Connection (Santa Barbara), certified NVC trainer
Anne Walton, Choose Connection (Santa Barbara), certified NVC trainer
Akasha Rose, Compassionate Insight (Oceanside), host of the gathering

James Prieto, Compassionate Connecting (Aliso Viejo)

Amelia Roache, Ocean Beach
David McCain, Communicating with Heart (San Diego)
Sunny Goodwin, Oceanside
Jolette Jai, Peace of Mind Parenting (San Diego)

What: an opportunity for dedicated NVC practice on those topics which are most alive for us. You can learn more about the format here.
Where: 550 Seagaze Drive, Unit 31, Oceanside, CA  92054. 
Please buzz 5-3-1 on the keypad and then press the Bell button.  Unit 31 is on the 5th floor, last unit on the right.  Please read the street signs for parking regulations.  Ample all-day parking is located on the residential streets one block away. Please plan to arrive by 9:45am.
Requested contribution: $75 (Sat. and Sun.); $40 (one day only)
Pay the most you can afford. No one turned away for lack of funds.

Bring a snack to share. Bring a lunch to share or dine nearby!
Curious what happens at such an event? Browse harvest books from previous gatherings.
Note: If you are an NVC facilitator, trainer, or an experienced practitioner, please read this letter carefully before registering. Thank you!

For more information, read the FAQ, or contact Raffi at raffi_1970@yahoo.com
Date of March 2011 Cultivating Compassion Gathering to be announced soon!
When
Saturday, January 22, 2011 at 10:00 PM

-

Sunday, January 23, 2011 at 6:00 PM (PST)
Add to my calendar
Organizer
organizer and host: Raffi Aftandelian
San Diego Permaculture Meetup
co-inviters:
Claudia Franzosi
Eliana Uretsky
Raffi Aftandelian