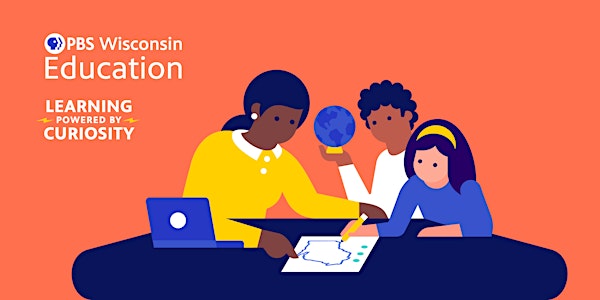 Cultivating Classroom Community with PBS Wisconsin Education
Teachers: Get ready for the school year and beyond cultivating classroom community with PBS Wisconsin Education!
About this event
Get excited to go back to school with your friends from PBS Wisconsin Education! Join us for a FREE webinar on August 25, from 4-5 p.m. for ideas, resources, and activities to help create a positive classroom culture and community from the very first day of the new school year and beyond.
Enjoy rich discussion, engage with improv games and mindfulness techniques, and experience real-time community-building among educator colleagues while experimenting with new approaches to student community-building and personal intention-setting for the school year.
This webinar is open to all educators, regardless of grade level or content area. Just register to get the Zoom link ahead of the meeting. All participants will be mailed a package of PBS Wisconsin swag and classroom supplies after the webinar concludes!
Join here: https://uwmadison.zoom.us/j/96615310526?pwd=Uyt0dFFROG9oSEw3N0pzZk9mY2JEQT09