The Cultivate Lancaster Entrepreneurship Coalition hosts an autumn-inspired evening of Eating, Drinking & Networking in Downtown Lancaster.
About this event
If you can't believe that it's been almost TWO YEARS since the last Cultivate Lancaster Entrepreneurs Forum, you're not alone. In the months since, we've all become more acquainted with video conferencing and virtual communication than we knew was possible. And if that's left you hungry for some good ol' fashioned networking with your fellow local small business owners, we feel you. And more importantly – we want to do something about it.
Whether you're a big fan of mingling with fellow small business owners, local craft beers and food trucks or, well, all of the above, you'll want to be sure to attend CultivateFest – an autumn-inspired evening of Eating, Drinking & Networking hosted by the Cultivate Lancaster Entrepreneurship Coalition.
Join us Thursday, October 28, from 6:30-8:30pm at The Candy Factory (outdoors) for an Oktoberfest-themed gathering where you can:
DRINK: Sip free beer samples (21+) from local breweries, including: Our Town Brewery, Meduseld Meadery/ARTifice Ales and Mead, Spring House Brewing Company, Cartel Brewing & Blending, Lancaster Brewing Co., Corneliussen
NETWORK: Chat with fellow local entrepreneurs along with representatives from the vast ecosystem of business resource providers that provide a cornucopia of services to Lancaster's startups and small businesses.
DECOMPRESS: Has the COVID experience taught you a thing or two about operating your business? Visit the Cultivate Confession Booth to record a short video about your highs, lows and in-betweens from the last year and a half. How did you adapt, pivot, rebrand, double-down, etc. as you fought to stay afloat? Where would you really appreciate some help from the local resource provider community? We'd love to hear it.
CultivateFest is FREE to attend. In an effort to maintain a safe event environment, attendance is limited to 80 attendees, so please only register if you truly plan to attend!
SPONSORS:
CULTIVATE LANCASTER ENTREPRENEURSHIP COALITION PARTNERS:
Lancaster City Alliance
ASSETS
EDC of Lancaster County
Lancaster Chamber
SCORE Lancaster-Lebanon
Community First Fund
Kutztown University SBDC
PLEASE NOTE:
In keeping with CDC guidance on gatherings during the COVID-19 pandemic, non-vaccinated attendees are required to wear a mask during the event unless eating or drinking, during which times social distancing is expected to be observed. If you have symptoms of COVID-19 or were in close contact with someone with COVID-19, you should skip the event and contact your healthcare provider for guidance on getting tested instead.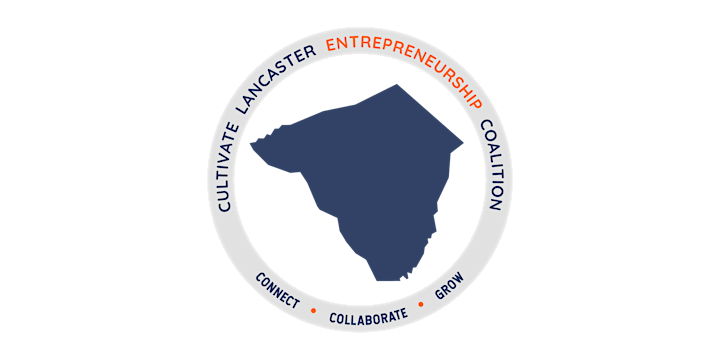 ABOUT CULTIVATE LANCASTER
Cultivate Lancaster provides opportunities for entrepreneurs, small business owners, and business resource providers in Lancaster, Pennsylvania, to connect, collaborate, and grow.
What began as a biannual workshop series in December 2015 has since evolved into a collaborative initiative led by a Coalition of over 20 non-profit, for-profit, government, and educational institutions that is dedicated to providing emerging entrepreneurs and micro businesses with:
• opportunities to meet, network, and share their experiences with one another;
• direct channels to engage with local small business support organizations and learn about their services;
• and easy access to tools, resources, and programming that's tailored for startups.
The Cultivate Lancaster Entrepreneurship Coalition meets regularly to discuss entrepreneur- and startup-focused programming needs, to identify opportunities for collaboration across its member organizations, and to create shared goals aimed at broadening and strengthening the network of Lancaster's resource providers.
Organizer of CultivateFest: Eat, Drink & Network