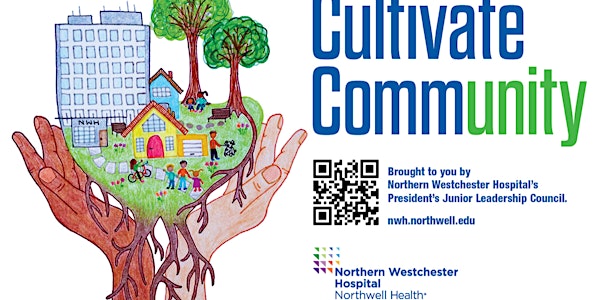 Cultivate Community - Teen Community Engagement Gardening
Learn about gardening and make a meaningful difference for the patients of Northern Westchester Hospital.
When and where
Location
Northern Westchester Hospital 400 East Main Street Mount Kisco, NY 10549
About this event
Looking for ways to make a meaningful difference in your community? Do you like getting outside in nature?
Join the President Junior Leadership Council (PJLC) as we "Cultivate Community" in the Team Member Wellness Garden at Northern Westchester Hospital. Get hands-on experience gardening, meet new friends, and enjoy some relaxing time outdoors.
No previous gardening experience is required. All participants will receive a certificate of community service hours.
About the Team Member Wellness Garden: All produce grown in the Employee Wellness Garden is given to our most at-risk patients upon discharge from the hospital. The goals of the Team Member Wellness Garden are to address food insecurity while creating a sanctuary for hospital staff to de-stress and get physical activity outdoors.
This event will take place at Northern Westchester Hospital, located at 400 East Main St. in Mt Kisco, NY. This is an in-person community service focused event. In the event of rain, this event will be rescheduled.
For any questions, please email chl@northwell.edu.
About the PJLC:
The PJLC is a youth leadership program for high school students in Northern Westchester. PJLC members meet twice monthly to develop projects about public health issues affecting their peers and community, learn about careers in health care and develop skills to become leaders. Students admitted to the program can serve on the council throughout their high school careers. For more information, click here.
About the PJLC Cultivate Community initiative:
Reconnecting with loved ones and our communities, in the safest ways possible, can be a great boost to our mental health and well-being. The students in our President's Junior Leadership Council are encouraging us all to Cultivate Community—to reengage and reconnect with those around us to enhance our sense of unity. It can be challenging to know where to start. To learn more about this initiative and some tips for reconnecting, read our 2-part blog (part 1 and part 2).
Disclaimer:
You are now directed to a third-party registration site, Eventbrite. Please note that Eventbrite is a third-party information portal that is not owned, operated, or managed by Northwell Health. Your use of Eventbrite is solely at your discretion and is governed by Eventbrite's Privacy Notice and Terms of Service. Northwell Health does not make any representation or warranties of any kind, express or implied, with respect to the contents or operation of this website.