Description
Cult Your Brand: A Direct Solution to the Customer Retention Problem
About this workshop:
Keeping your customers is the simplest way to multiply profits. A Bain & Company study found that when you increase customer retention rates by just 5% you increase profits from 25% to as much as 95%.
This isn't news. Yet most businesses focus more on getting customers than on keeping them.
This workshop introduces an alternative approach to the customer retention problem: Directly Create Loyalty in your customers by circumventing their rational brain and stimulating their intuition. The content pulls together some of the best thinking from neuroscience, cognitive science, evolutionary psychology, embodied cognition, marketing, persuasion and the instructor's personal experience to show the time-tested techniques that directly create loyalty by stimulating intuition.
You'll Learn:
4 questions you must answer to prime your customer's intuition
How to answer those 4 questions to bypass their rational defenses
The 5 "Loyalty Reflex Triggers" and why they work
How to create an emotionally powerful brand persona
Target Audience
Anyone responsible for customer retention
Solo entrepreneurs, SaaS Founders & Executives
Marketing, Branding & Communications Directors
Customer Experience Directors
Social Media directors
Workshop Schedule:
Introduction (5 min)
Opening Exercise: The Power (or lack thereof) of Branding (5 min)
Case Studies: Genuine vs. Pretend Loyalty (10 min)
Why modern customer retention techniques quit working (10 min)
4 Big Questions and the Hierarchy of Persuasion Techniques (10 min)
Break (10 min)
The 5 Loyalty Reflex Triggers (10 min)
The 3 Essential Elements of Your Brand Persona (15 min)
Closing Exercise: Creating Your Brand's Character Diamond (20 min)
Meet Your Instructor: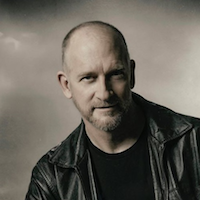 Jack Heald is an entrepreneur, writer, musician and the creator of Cult Your Brand. He graduated from Baylor University with a degree in Music Composition. That led to an eclectic career including stints as a telephone technician, house painter, computer salesman, chauffeur, musician, software developer, project manager, futures trader, systems analyst, webmaster, consultant, teacher, author and actor.
He was the 11th employee at Dell Computer but left too soon to get rich. He taught himself to program, started and built a software company and eventually sold it to a competitor. He joined JDA Software and managed software implementations for some of the biggest retailers in the US and Europe.
After JDA, he taught himself to day trade stocks and commodities. He discovered that new traders need a lot of help, so he wrote and published the definitive guide for beginning traders: Buy High, Sell Low – Lessons and Warning for Beginning Traders.
After the flash crash of 2010, he turned his back on trading and returned to his first love: writing. Writing led to copywriting, which led to studying the science of persuasion. And that led directly to the development of Cult Your Brand.
Jack writes about, speaks about and teaches Cult Your Brand loyalty techniques to executives and students alike.
Contact: jack@cultyourbrand.com