Culinary Fight Club Presents the 2019 NBBQA Kansas City Street Food Showdow...
Description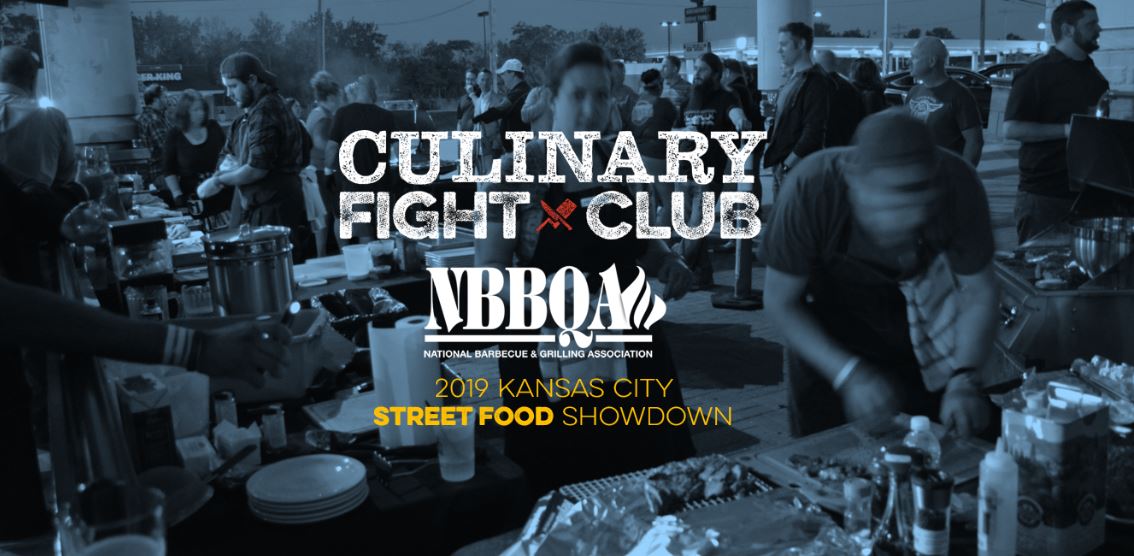 We're kicking off the 2019 Kansas City Seasons with a little fireworks!
Culinary Fight Club has partnered with the National BBQ and Grilling Association 2019 Conference with a little KC Street Food Showdown!
Now we know these contestants will know BBQ but can they GOURMET that Plate Up with some Smokin' Street Food with all the flavors Kansas City has to offer?
Only ONE way to find out. Get your tickets and grab your forks, we're going to throw down Culinary Fight Club Style on Wednesday April 3, 2019 at Marriott KC Downtown - Count Basie Ballroom!
On 4/3/2019, CFC-KC will gather 10 Teams and go head to head using local flavors and seasonal products to create the best of the best Bites! Who will win the first invite to the 2019 Culinary Fight Fest, The CFC Apron and Coveted Trophy?
There are TWO Winners!
3 Judges will have the tough job of selecting the Champion and YOU will have the tasty honor of selecting the Taster's Choice winner!
Wikipedia describes The "Street Food" as ready-to-eat foods and beverages prepared and/or sold by vendors in the streets and other similar places."
We think it's perfectly summbed up by The Street Foody "...Street food is the true testimony to the identity of a people". It undoubtedly gauges the depth of traditional food culture, but also measures its ability to continually reinvent itself in the constantly evolving everyday urban jungle, while retaining is roots firmly in the history of a region. In a nutshell, street food has freed itself from prejudice and reclaimed its rightful place in the sun as an expression of culinary civilisation."
And Culinary Fight Club challenges these contestants to Plate Up the most gourmet version of this "low to middle income" cuisine with limited fresh ingredients and resources in 60 minutes!
Join us to Kick off an amazing 2019 Season 4 of Culinary Fight Club Kansas City on April 3, 2019!