Description
We've got a few twisted things up this time around folks! Chicago will launch the FIRST ever Kid/Adult pair up at The Amazing Race all while producing the FIRST Suburban CFC! 9/10 is full of fireworks and we can't wait for the challenge!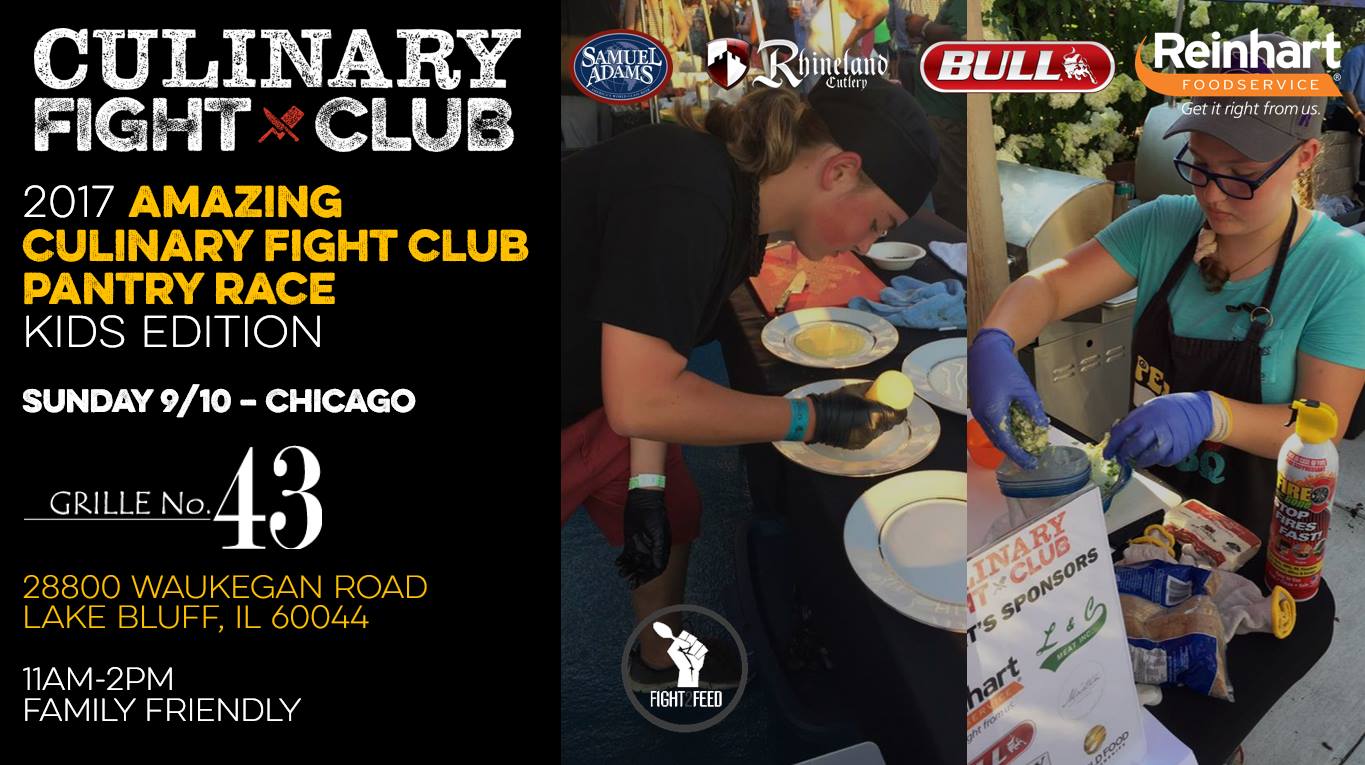 Teams of 2-6 KIDS/PARENT +/or ADULT will fight to run for their pantry in various locations selected by the CFC Competition Council
Teams have 45 minutes to run on foot to their pantry locations. But they can only stop at a select number given by the challenge.
The timeclock starts when the first team gets back to their stations. And team will have 60 minutes to cook their asses off!
What are we looking for??? Need you ask?! We're looking for the Gourmet Plate Up that will deliver that perfect bite.
There are twists and there are turns and this is definitely not for the faint of hearts! Teams won't know what will be in the pantry until they get to their location and they must create a cohesive final plate for the judges.
It will sure test the interaction and challenge skills from our teams, so come on our and join us for some Sunday Funday in the BURBS!
Join us and cast your vote for the winner or that Perfect Bite!!
Early Bird Registration is open NOW!
FAMILY FRIENDLY!
EXCLUSIVE FOODSERVICE PARTNER