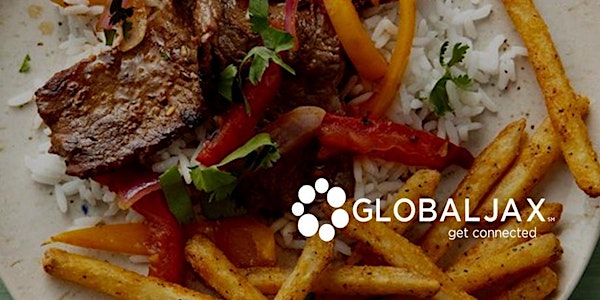 Culinary Connections at Pisco's Peruvian Restaurant
When and where
Location
Pisco's Peruvian Restaurant 4131 Southside Boulevard Jacksonville, FL 32216
Description
Join GlobalJax and Pisco's Peruvian Restaurant, on Tuesday, September 26, for a Peruvian Cultural Evening in the Southside. Attendees will receive a guided tour of the menu directly from the restaurant owners who will share a little about the cultural significance of the food along with their perspective on what's currently going on in the country and region.
This is a no host event. Please RSVP here so we can let therestaurant know how many to expect. Space in limited. Family-owned Peruvian eatery offering classic fare, like lomo saltado & ceviche in a colorful space. You can check-out the menu here: http://places.singleplatform.com/piscos-restaurant/menu?ref=google
At GlobalJax, we believe that through connecting with the world, each one of us has the ability to help solve tough global challenges while developing the next generation of leaders. To that end, GlobalJax provides members, corporate sponsors, and North Florida high school students opportunities for authentic and meaningful interactions with emerging and established leaders from around the world.
While You are Here...
The work we do has never been more important — whether it's because of ongoing conflict or "news" that tells just part of thestory - now more than ever, we need connection, conversation, and global perspective.
Click here to learn more or to support GlobalJax's efforts to create a more globally connected, informed and vibrant region.