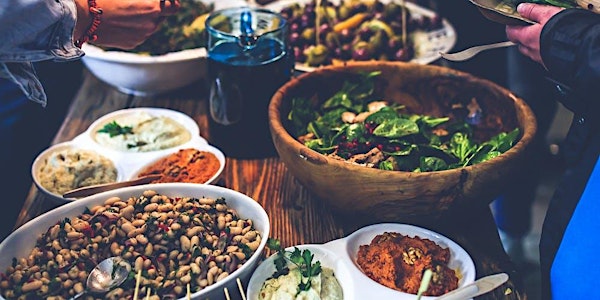 Cuisine of Different Cultures-Potluck
Cuisines of Different Cultures-Potluck
About this event
The Atlantic Institute is proud to announce Cuisines of Different Cultures, a series of cooking demos of food from around the world.
About this event
These monthly demonstrations will seek to find the greatest flavors and scents from all your favorite cultural cuisines and maybe some you've never tried before. These demonstrations are free and will begin soon, so don't forget to sign up. All of them will be done virtually on a Saturday at 2pm.
The last Cuisine of Different Cultures event is always our Potluck event. This event is for everyone who wants to share a recipe. Please make your dish a head of time and be prepared to show it on screen and then talk about it for 2 to 5 minutes. Everyone who does this and shares their recipe with Paula will get a free copy of the cookbook that we are compiling for this year that will include all of the recipes that we have done, along with the ones collected on December 17, 2022. If you would like to send your recipe ahead of time or have questions please contact Paula Ludwig at pludwig@atlanticinstitutesc.org
Looking forward to seeing everyone in December.