An Evening with ACP Artists
About this event
Summer in Atlanta has always signaled gathering and good times. This year, ACP is celebrating what sparks joy and sustains us: food, friends, and art. Connect with us and those near and dear for a unique summer event!
BYOT (Bring your own table):
Host a fabulous dining experience in your home with exclusive programming and a fine photography print sale. How does it work?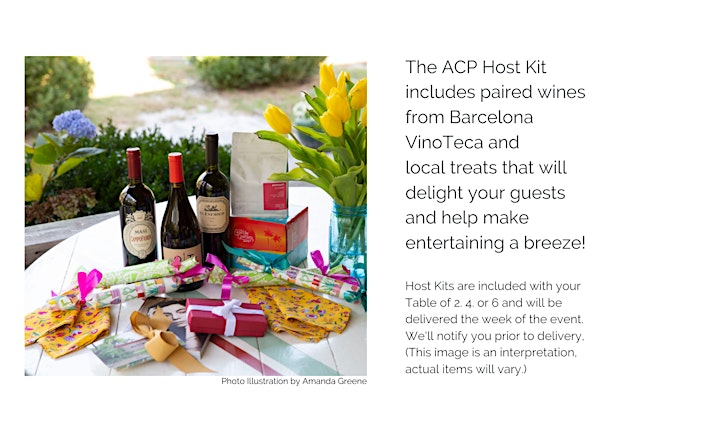 First, choose from an incredible menu by one of three of Atlanta's best restaurants, hand selected by Chef Todd Ginsberg. Star Chefs Todd Ginsberg, Gerry Klaskala, and Bruce Logue have each designed a one-of-a-kind offering from their respective restaurants: The General Muir (Sandy Springs), Aria, and BoccaLupo. Each dinner package (for 2, 4, or 6 people) will be prepared for you, along with a custom-curated hostess party kit featuring select wines paired especially for you by Katie Rice of Barcelona VinoTeca, along with artisanal gifts for you and your guests.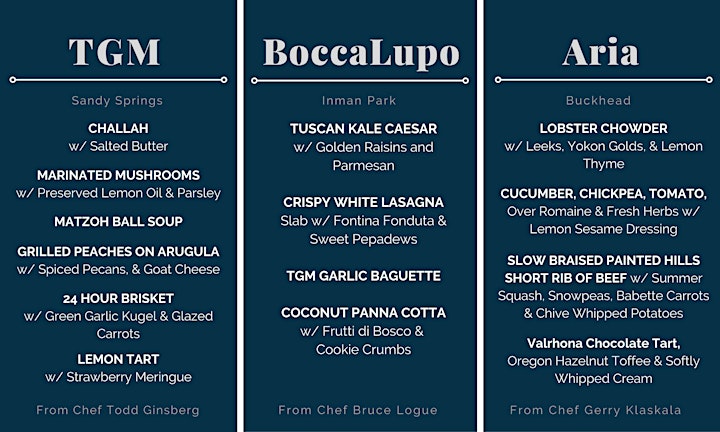 Second, peruse the ACP Photo Print Sale! Ticketholders will receive an advance link to the sale before it opens to the public. Make sure you and your guests are the first to snag your favorite pieces when the ACP Print Sale launches!
Third, tune in to exclusive ACP premier programming (YouTube) at 7pm, featuring interviews with local artists and long-time ACP friends. Atlanta's own Cam Kirk of Cam Kirk Studios engages in conversations with three local artists: Corinne Adams, Billy Howard, and Ryd.der. Learn about their processes, inspirations, and more – attendees can also chat directly with the artists through the event platform. It's sure to spark some lively conversation!
Cuisine + Conversation. Celebrate art, celebrate summer with ACP.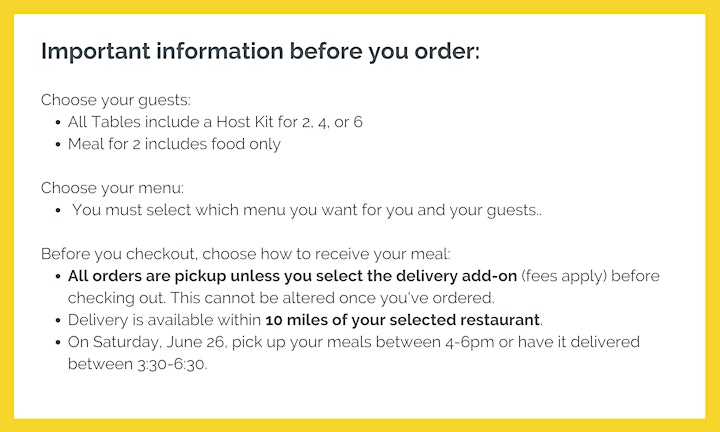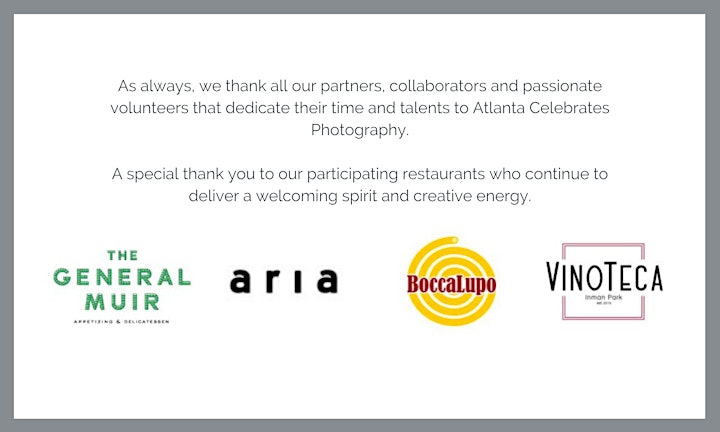 Organizer of Cuisine + Conversation
Atlanta Celebrates Photography aims to make Atlanta a leading center for the world's fastest growing art form. By producing the largest annual community-oriented photo festival in the US, we provide experiences that engage and educate diverse audiences through lens-based media.
Atlanta Celebrates Photography
1039 Grant St. SE #A24-105
Atlanta, GA 30315
tel:404-634-8664
info@acpinfo.org