About this Event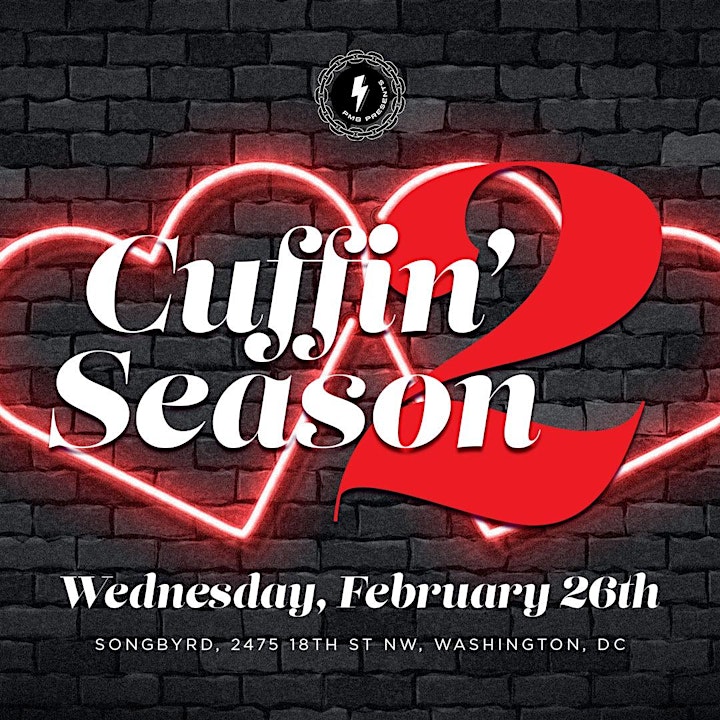 Valentine's Day may be long gone but Cuffin' Season is STILL in full effect and the crew of PMB PRESENTS is back with Cuffin Season 2: Still Ain't On Games!
Join us for a night of Music, Games featuring the infamous Cuff Cards (@letscuff), "Scouting"... I mean...Networking, and all around Great Vibes.
**DISCLAIMER** The heat is on so bring your A-game — you are liable to meet your #foreverbae, #fornowbae, #forthenightbae — stay READY!
Happy hour specials will be offered from 6pm until 7pm, you're not going to want to miss our signature drinks:
Down In The DMs
Situationship
thank u, neXt
Date: Wednesday, February 26th
Location: Songbyrd Record Cafe and Music House
Time: 6:00 PM to 10:00 PM
Ticket sales and cash donations will be accepted that will go towards assisting with the continued operations of our podcast!
Pardon My Bull$hit Podcast - @thepmbpod (Twitter and Instagram)