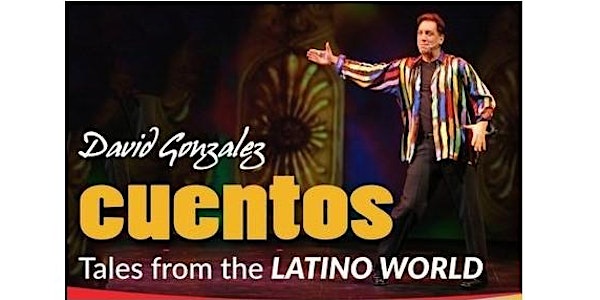 Cuentos: a FREE Sensory Sensitive Performance (in English)
Dutchess County Department of Behavioral & Community Health
By Dutchess County ThinkDIFFERENTLY
Date and time
Thursday, March 16 · 6 - 7pm EDT
Location
Bardavon 35 Market Street Poughkeepsie, NY 12601
About this event
Dutchess County's ThinkDIFFERENTLY hosts in conjunction with Bardavon Presents and Arts Mid-Hudson, Cuentos (in English): a FREE sensory sensitive performance by David Gonzalez.
Cuentos paints a vivid picture of the people and rich cultures of the Spanish-speaking world with colorful tales from the Caribbean, South America, and the Bronx! From the silly antics of the Puerto Rican anti-hero "Juan Bobo" to the mysterious dealings and powers of the Orishas in a suite of Afro-Cuban stories, these tales are filled with memorable characters, fantastic plots and positive messages for children. Spanish language words are sprinkled throughout the stories and songs of "Cuentos: Tales from the Latino World" in such a way that young audiences can repeat and retain their sound and meaning. Solid entertainment and a great introduction to the marvelous world of Latino literature and culture.
When: Thursday March 16, 2023 at 6pm
Where: Bardavon 1869 Opera House, 35 Market Street, Poughkeepsie, NY, 12601
Please join us for a lights up & sound down family & sensory sensitive event.
Doors open at 5pm
We ask you enjoy any food or beverages in the lobby.
No food and beverages are allowed in the theatre.
Questions? Concerns?
Contact:
Mara Santiago
Administrative Assistant to the All Abilities Program Director
Dutchess County Department of Behavioral and Community Health
(845) 486-3568
xsantiago@dutchessny.gov