Description
Are you ready for the future of retail?
We have the best of the best speakers sharing their real life experience and helping you build and transform.

If you're a retail leader or simply trying to find new ways to grow your business, you have to attend CUE4. You will leave with a head full of ideas, processes, and techniques to take your business to the next level.
We're taking all things we don't like about the big conferences and marking them out! That means no big exposition halls, no sales pitches, no sponsored messages, no celebrities on stage for 20 minutes with nothing new to say, no wasteful corporate swag, and no outrageous pricey add-ons.
What's left? A day of learning, vision, and insights for the evolving retail world with useful topics you can start applying immediately as you head into Q4.
This is your cue to lead the future of the retail world!
​
Welcome to CUE4!
---
SPEAKERS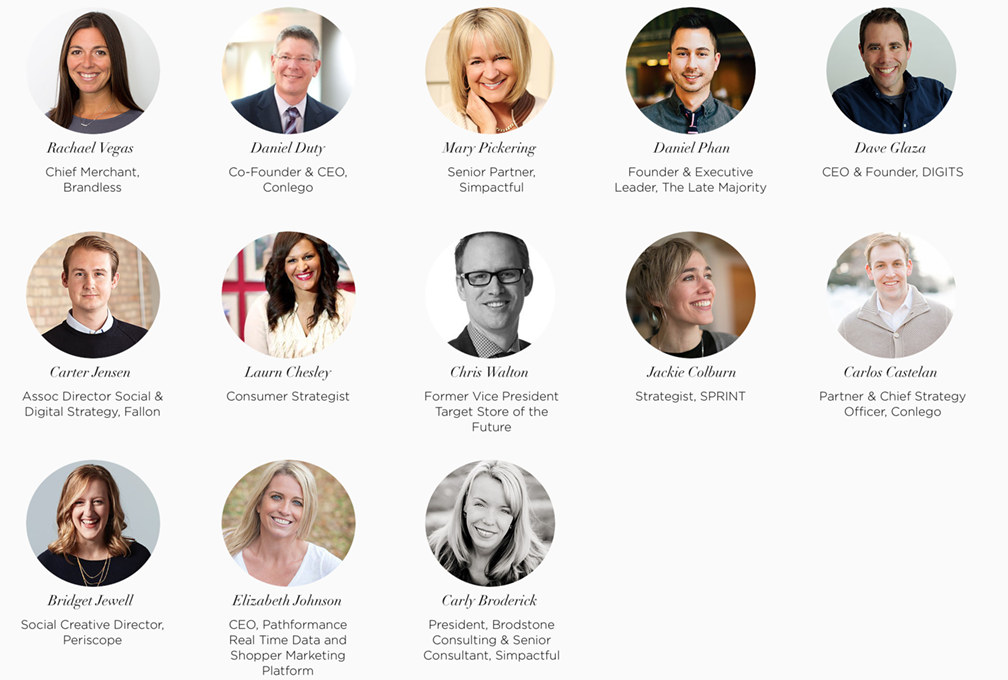 ---
TOPICS
Negotiating Deals that Work - A Collaborative Negotiation Workshop
The New Weekly Ad: Retailer 1-1 Promotional Platforms
Retailing without Brands?
Design Sprints: Your secret weapon for making change and meeting the needs of an evermore demanding consumer
The Store of the Future Promises to be One Hell of a Swingers Party
Positioning Product for Success
Maximizing Your Trade Funds- ROI Fitness
Bringing an Influencer to the Masses in Unique and Innovative Ways
The Retail Revolution
CUE Cultural Insights: Tracking Consumer Trends // Trends for Transformation /
Real Time Data for Precision Marketing Activations and Insights
Product Lines Reviews- What to Do. (and not to do.)