Description
Overview
This workshop focuses on Cue-Centered Therapy (CCT) , a hybrid treatment model, designed by Dr. Victor Carrion, that addresses functional impairment in children who experience chronic adversity, including exposure to trauma. Rather than focusing on specific events, CCT targets maladaptive responses that might have been adaptive at some point in the child's history. The intervention includes components to build knowledge and self-efficacy. Procedures include exposure to feared stimuli, and integration of history with symptoms and other behavioral responses. The workshop includes didactic presentations, demonstrations and group activities covering the scientific background, principles and procedures used in CCT. Participants will learn to administer this treatment. In addition, Dr. Carrion trains therapists on how to utilize their own strengths in applying CCT. He will discuss ways to apply this approach to work with grief and loss in children.
---
About the Presenter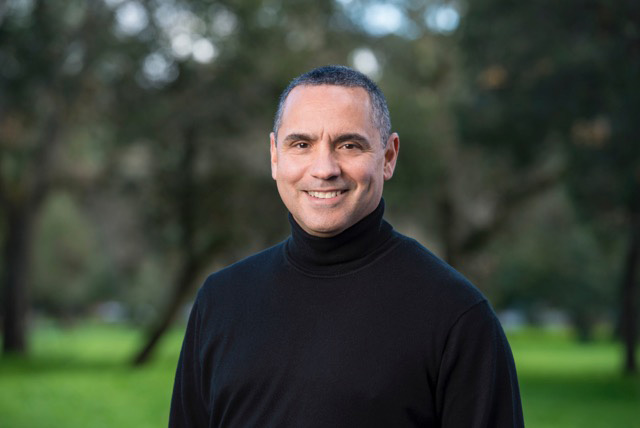 Dr. Victor G. Carrion is the John A. Turner, M.D. Professor and Vice Chair of Psychiatry and Behavioral Sciences at Stanford University and Director of the Early Life Stress program. His multidisciplinary research on the behavioral, academic, emotional, and biological late effects of experiencing trauma has led to the development and implementation of effective new interventions for treating children who experience traumatic stress. Dr. Carrion has authored and developed the multi-modal intervention therapist guide, Cue-Centered Therapy for Youth Experiencing Posttraumatic Symptoms. Additionaly, he is the author of Neuroscience of Pediatric PTSD. He has published numerous peer-reviewed articles in leading psychiatric journals such as Biological Psychiatry, Depression and Anxiety, Journal of Pediatric Psychology. Dr. Carrion is the Principal Investigator for the Stanford Health and Wellness Study.
---
Ticket Information
Professional Registration Fee: $250.00

Student Registration Fee: $125.00
Registration to this event is offered on a first-come, first-serve basis. The registration deadline is 24 hours prior to the workshop. Please note that registration will be closed once all of our slots are filled, which may be in advance of this deadline. All registration sales are online only, no exceptions.
---
CE Information (6.5 Contact Hours)
The Center for Complicated Grief at Columbia School of Social Work is recognized by the New York State Education Department's State Board for Mental Health Practitioners as an approved provider of continuing education for NYS licensed social workers (provider #0021) and licensed mental health counselors (#MHC-0104). This program is approved for 6.5 continuing education contact hours.
Social work state boards in NJ, CT, MA, DC, VA, MD, & CA have approved programs at CSWE accredited institutions as a source of continuing education hours. Columbia School of Social Work is a CSWE accredited institution.
The Center for Complicated Grief at Columbia School of Social Work is approved by the American Psychological Association to sponsor continuing education for psychologists. The Center for Complicated Grief maintains responsibility for this program and its content.
---
Refund Policy
Please send refund requests to Center for Complicated Grief (training@complicatedgrief.columbia.edu). Written requests for refunds must be recieved 10 business days prior to the workshop date.

---
Special Accommodations and Grievance Policy
For information on special accommodations or our grievance policy, click here.