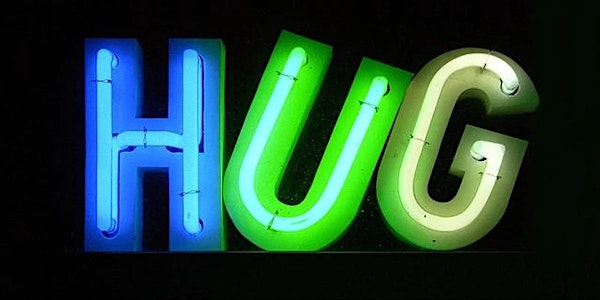 Cuddle Gathering at the Whole Hearted Nest
You agree to the terms and conditions below while participating in this event.
When and where
Location
Dublin City Centre Dublin 1 Dublin Ireland
About this event
Join us for a friendly cuddle gathering in Dublin 1 on Friday, November 25th at 7:00pm
-Are you seeking a different source of intimacy?
-Would you like to practice working with consent and boundaries?
-Do you have a desire to be held?
Come play with us! This is a clothed event, creating a playful nurturing atmosphere that practices clear conscious communication, non-sexual platonic intimacy and self awareness exercises. The space is located off Capel street in Dublin 1 and the doors will lock at 7:15pm. Once we close the doors then we'll gather into the nest and no one new will be allowed entry.
(All proceeds being donated to the expansion of Nirvana Healing Center)
You agree to the terms and conditions below while participating in this event. 
Terms and Conditions:
I agree to breathe, to feel, to be present and to be authentic.

I agree to maintain confidentiality. This means not disclosing any individual's identities, stories, and experiences. I am free to speak about my own experience at the party.

I agree to be coachable. This means that I am open to feedback and direction.

I agree to ask for 100% of what I want using clear and direct requests.

I agree to take 100% responsibility for the nature of my experience.

The party is designed to awaken powerful emotional energies. I agree to use the tools being taught to process these emotions.

I agree to refrain from drugs and alcohol during the training.
You can play all you like - but our parties are relaxed, there is no pressure and newcomers are very welcome. All ages are welcome too - just be nice people!This is about conscious sexuality. NO bodily fluids exchanged and NO PIV sex. This is about learning to utilise the energy in other ways.
We will be serving our own Ultimate Sex Coffee which contains:One cup of high-quality, freshly brewed coffee using our favorite beans
1 tablespoon of ground raw cacao

2 tablespoons of coconut milk

1 tablespoon of honey

½ teaspoon of ground cinnamon

1 teaspoon of ground maca root
FFES:
€30 PER PERSON
€50 PER COUPLE
NO Alcohol/Food/Drinks are allowed on entry. Mobile phones + cameras are NOT permitted. If you're caught with any of these you will be removed from the event and permanently banned.
Don't wear heavily scented perfumes, Do compliment those around you, Instead of labelling and judging people based on their physical appearances, admire the amazing diversity of the human form. All shapes and sizes make the world go 'round. Do be respectful – Some people may just want to play with the person they brought to the party while others may not want to play at all.
Lynne Boles has been practicing an array of different touch therapies since 2013. After the breakup of a 20 yr marriage, she recreated and found herself again through the Tantric Arts. Lynne has accumulated different areas of study that incorporate touch, plant medicine work, dietary changes and then birthed the Nirvana Healing Center in Ireland. She is currently creating while also collaborating to expand her vision, offering longer alternative healing retreats and a community sanctuary for those who desire deep transformations.