Doors: 10pm Everyone 18+ Free ALL Night Ladies 21+ Drink Free til 12am Hookah's Available inside Table Reservations please call: 407-2572269
About this event
Each and every week we would like to C.U. Thursday (Culture Us Thursday) for ladies night at The Social in downtown Orlando Florida. Where our resident DJ's @im_johnq, @amh.kenneth, & @djnzo hit you with great Hip Hop, R&B, Old School, Funk, Jersey Club, New Orleans Bounce, etc. with blends and styles from the different cultures from around the world.
Bring your friends and join us for ladies night, we hope to C.U. Thursday.
Everyone 18+ Free ALL Night
Ladies 21+ Drink Free til 12am
$4 You Call its until 11pm
Hookah's Available inside the venue.
Table & Bottle Reservations please call: 407-257-2269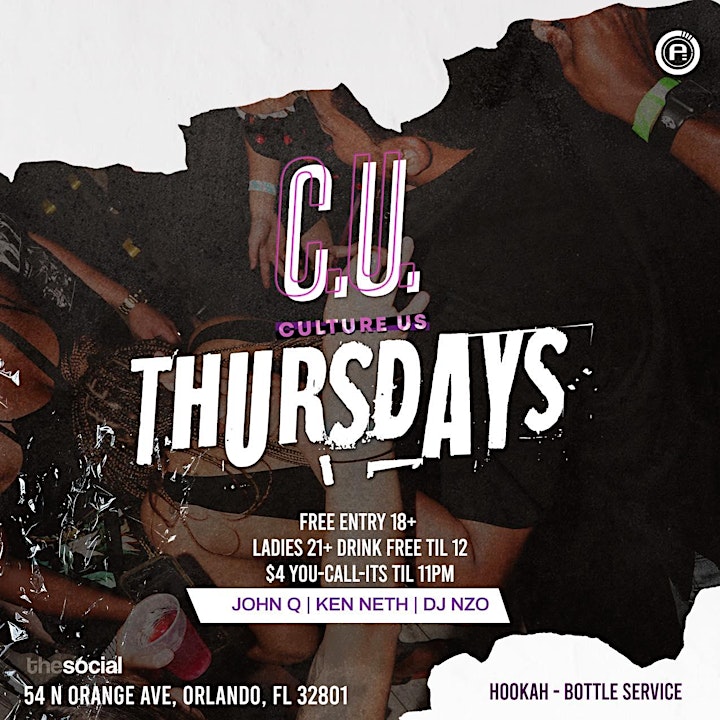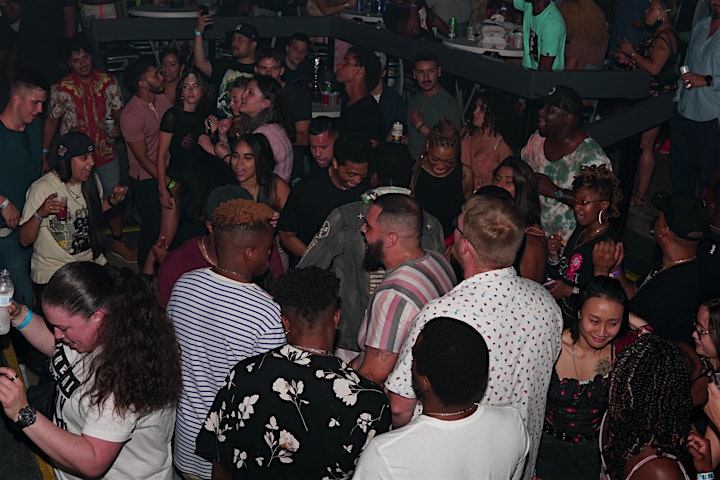 Organizer of C.U. Thursday's @ The Social (Downtown Orlando)
All My Homies (AMH) is an independent record label/music collective. We are home to a collective of creative musicians, photographers, videographers, djs, and graphic designers.
AMH is based out of Orlando, FL and was established April 17th. 2011, in Gainesville, FL. 
At AMH, we aspire to revolutionize the music industry While creating an family like Culture that promotes peace, and spreads GOOD VIBES.