Description
~CU HvZ: NecroNOMicon~


Welcome, traitors, heretics, connivers, and other assorted scum! I'm sure you all are happy to hear that we Cultists of Cthulhu are putting our works on display. You will find all of our best literature, and… other projects... scattering the hallways of our very own center for eldritch engineering and occult sciences. We will certainly enjoy the spectacle of watching our forgotten creations capture you with their magnificent and mind boggling abilities. You could bother to learn a thing or two from our Necronomicon, but we'd certainly let you leave your brains at the door, so to speak. We hope you find the answers you seek in...
Friday, November 17th, 2017 9:00PM
CU Engineering Center (South Entrance)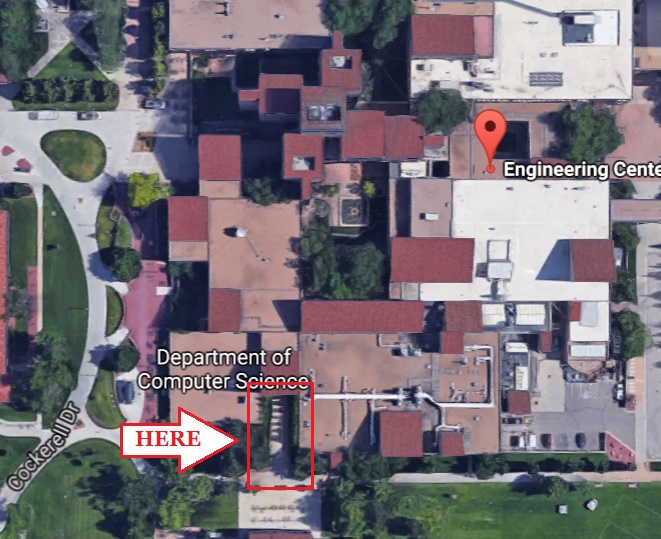 9:00PM - Doors Open, Check-in begins
9:40PM - Doors Close, Check-in ends
10:00PM - Game Start
         2:00AM - Game End


--The How--
If you've never played HvZ before: for basic rules, click here. If you've never been to a CU Lock-In before, you can check out a video of our recent Fall 2016 game, or our trailer for the May 2015 game.
You will begin as a human player. If a zombie tags you, you will become a zombie. Shooting zombie players with nerf darts (or hitting them with sock bombs) will stun them briefly. In addition to your own survival, you will have round-specific missions and goals to focus on.

There will be two rounds, with differing rules/game elements for each. The specifics of the game change form event to event, but all rules will be explained at the beginning of each round. All players will start each round as humans, unless you specifically volunteer to be a Special Infected (these zombies have special characteristics).


--The Special Infected--
For this game, there will be -three- Special Infected aka Cultists.

One will have long arms which can be used to tag humans and deflect projectiles. Another cannot tag human players himself, but they can respawn basic infected. The last is equipped with a projectile that instantly zombifies any human that touches it, even while it is on the ground or while stunned.



--The What--
You will need...
-A ticket reserved through Eventbrite (those with reserved tickets will be admitted first)
-SUGGESTED DONATION $5.00 cash
-Driver's License/Buff One card (to verify age/identity)
-Your WAIVER
-Comfortable athletic clothes
-A bandana, to indicate whether you're a human/zombie
-A nerf blaster AND/OR sock bombs AND/OR a blaster rental ticket
o All Nerf blasters must have orange tips and be painted bright colors
o All Nerf blasters must be COMPLETELY COVERED anywhere outside the building
o Any modded blaster with a muzzle velocity of greater than 110FPS will not be allowed. **Players who are unsure of the power of their blasters may come early to have them tested
-Food/Water, because you will likely get hungry.
-Eye protection (is optional but rec)

To reiterate, the club has a certain number of Nerf Blasters available for free use.
To rent from the CU arsenal, you will need to REGISTER ONLINE.

FAQs
Do I have to reserve a ticket online to come to the event?
No, but we will not begin giving away no-show tickets until 9:30, so if the event sells out, you may not be able to get in.

Are there ID requirements or an age limit to enter the event?
Yes, you must be at least 16 years of age to participate in CU HvZ: NecroNOMicon, and will need to present an ID (BuffOnecard is fine) confirming this.
What are my transport/parking options getting to the event?
Parking can be done at the lot across from the Engineering Center, HERE, or at any of CU's other parking lots.

What can/can't I bring to the event?
DO bring: WAIVER, Blasters, water, snack, good clothing, your ID, your Ticket, Eye Protection
DO NOT bring: Alcohol, non-foam weapons, drugs of any kind, PVC blowguns of *any* length
Do I have to bring my printed ticket to the event?
No, we can take a digital ticket as well.
The name on the registration/ticket doesn't match the attendee. Is that okay?
It is, but only one person may enter per ticket. If we already have someone checked in on your ticket, you will not be allowed to enter.