Description
Follow us @cudenverhht
CU Denver November Hard Hat Tour - Hines Building
Wednesday, November 15th, 2017 from 4:30 p.m.
Thursday, November 16th, 2017 from 4:30 p.m.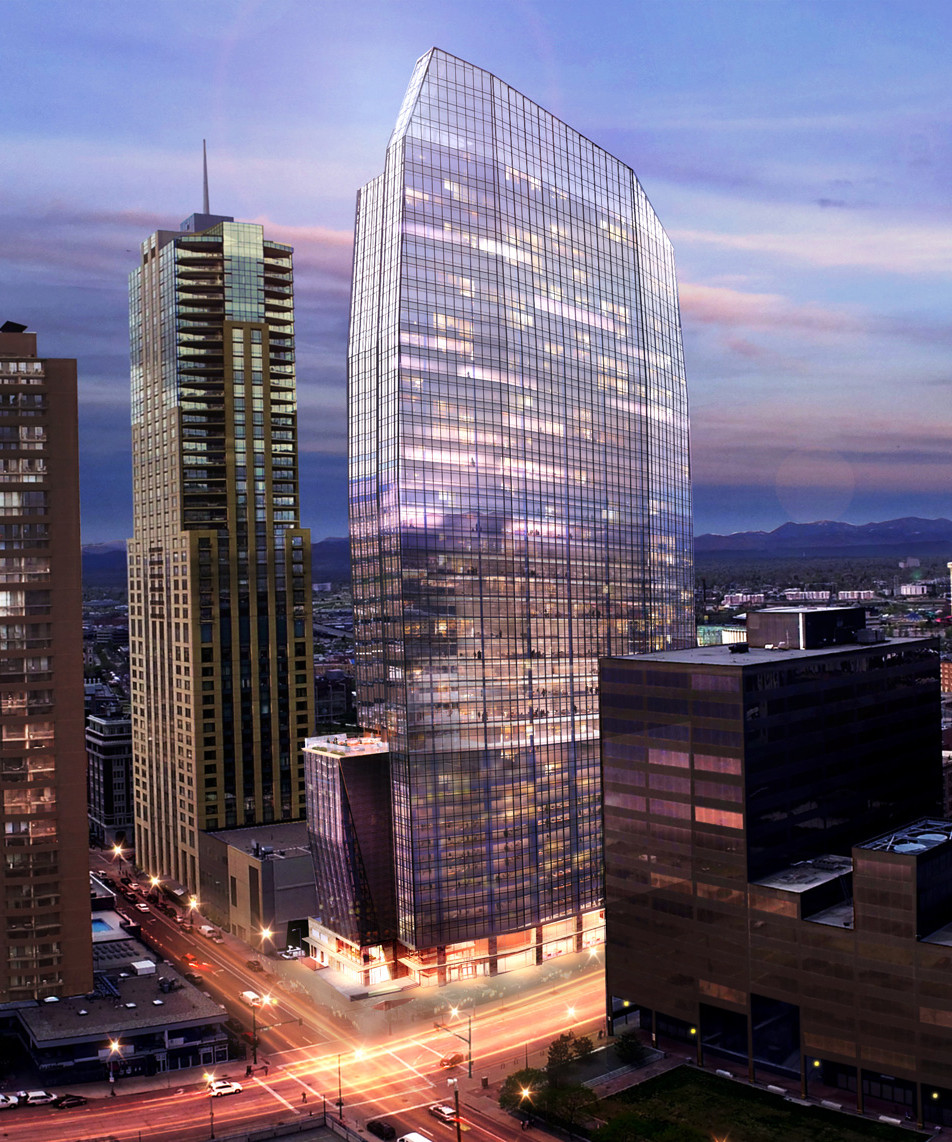 Rendering Courtesy of Pickard Chilton

Building Owner: Hines
Architect: Pickard Chilton
Contractor: Hensel Phelps
Square ft: 671,101

1144 Fifteenth Street will be a 671,101-square-foot, Class AA trophy office tower in Denver located on 15th Street between Arapahoe and Lawrence Streets.

Designed by Pickard Chilton, the stunning, 40-story structure will feature 25,000-square-foot, highly efficient floor plates, 10-foot floor-to-ceiling windows with unobstructed mountain and city views and three outdoor terraces. The building will also have destination dispatch elevators, a great-room style collaboration center, a 5,500-square-foot gym and an auto detailing service in the parking garage.Construction will be complete in December 2017. - Courtesy of Hines
Please bring your own PPE (hard hat, safety vest, safety glasses). If you don't have your own PPE, you may purchase DAF hard hats, vests and safety glasses through the event registration web site.

In addition, attendees must adhere to the following protocol:

Closed-toe sturdy shoes – tennis shoes, high heels, sandals, flip flops and fashion boots are not acceptable footwear for the construction site.Boots do not have to be steel toe; they can be hiking boots as long as they are durable and at least ankle high.
Full-length pants or jeans (no shorts, capri pants, skirts or dresses) - Pants do not have to be jeans but they must be long enough to touch the top of your shoes.
Shirts with minimum 4″ sleeves

The cost of the tour is as follows:

CU Denver Students: Free

Please use the EventBrite link above to register. Registration must be complete by Tuesday, November 14th at 5 p.m.


Space is limited, so register now to ensure a place on the tour. Meeting logistics will be sent the day prior to the tour to those who are registered.